Photos: Pep's 1st Oktoberfest with Bayern a bit awkward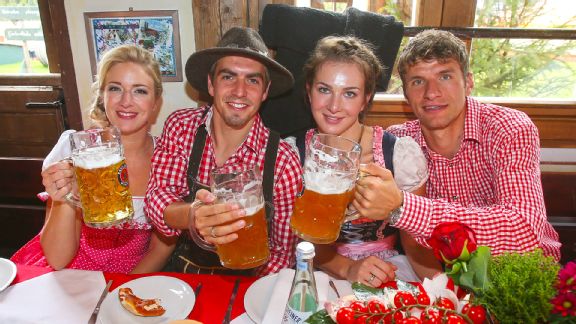 Alexander Hassenstein/Getty ImagesMrs. and Mr. Philipp Lahm, left, and Mrs. and Mr. Thomas Mueller, right, are well accquainted with Oktoberfest festivities, as opposed to Bayern's new coach.
'Tis that time of year when the Bayern Munich squad don their finest lederhosen and flock en masse to the city's bier halles to celebrate Oktoberbest in the appropriate manner: quaffing down colossal steins of Bavarian lager and guzzling vast quantities of smoked, tubular meat.

Only it looks as if manager Pep Guardiola wasn't told about this particular Bayern tradition during his negotiations with the German giants. We can't recall a man looking quite so out of place as Pep did at the Kaefers Wiesenschaenke tavern this weekend...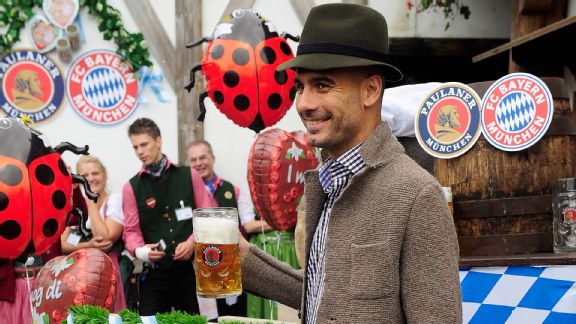 Lennart Preiss/Bongarts/Getty Images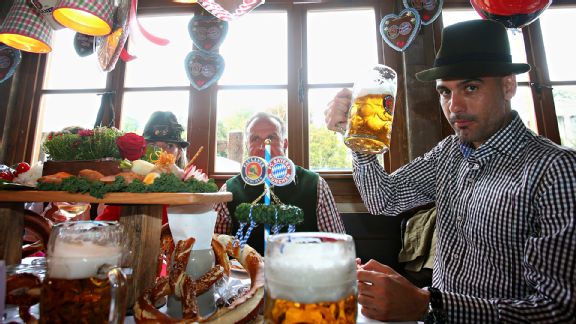 Alexander Hassenstein/Bongarts/Getty Images

Poor guy. You can almost hear him weeping on the inside as four months' worth of studious, intricately tailored, surgically prepared individual player nutrition and dieting plans go out the window!