Paris restaurant adds 'Le Zlatan' burger in tribute to PSG striker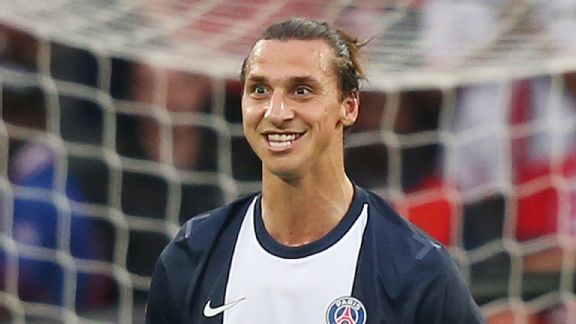 Franck Fife/AFP/Getty ImagesThe new 'Le Zlatan' burger is the latest breakthrough in French cuisine.
A restaurant in Paris have added a "Le Zlatan" burger to their menu as a humble meat-based tribute to PSG's all-ransacking striker, which will set diners back a fairly hefty 30 euros a pop -- that's roughly £25 or $40 depending on your particular monetary slant.

The restaurant in question is Doddy's Cafe in the Parisian suburb of Boulogne-Billancourt where, according to The Guardian, the chef responsible wanted to create "an exceptional burger, which really stands out from the crowd, in the image of Zlatan Ibrahimovic".

With that in mind, he spawned "Le Zlatan": a 600-gram burger with "onions, bacon and three types of cheese including cheddar, Emmental and Auvergne blue" which are all housed in a giant bun that are custom made for the restaurant. There's a photo of the concoction here.

It's hard to see why "Le Zlatan" is so extortionately priced, with Doddy's disconcertingly vague menu merely describing them as "too big for Chuck Norris to fit in his mouth" and nothing more.

Rumours that the 600-gram patty is made from 100% ground Pep Guardiola meat are thought to be wide of the mark, but with Zlatan you can never be certain!