Sampdoria catch Genoa coach hiding in trees and spying on their training session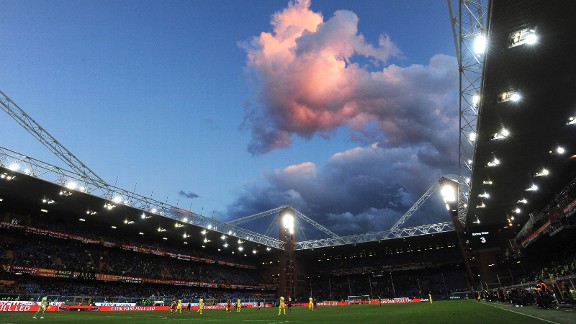 GettyImagesSampdoria's Stadio Luigi Ferraris.
Sunday marks the first Derby della Lanterna of the season over in Serie A as Sampdoria welcome Genoa to the Stadio Luigi Ferraris, though the build-up to the game has been mired in (slightly tongue-in-cheek) controversy after an espionage scandal was uncovered at Samp's Bogliasco training complex on Friday morning.

According to the club website, Sampdoria staff caught Genoa's youth goalkeeping coach Luca De Pra skulking in the woods on the edge of their training ground, dressed in camouflage (or "like a new Rambo" as they so delightfully put it!) and taking notes on Samp's various tactical drills during what was supposed to be a closed session.

Samp also claim that a second Grifone spy was seen in the hills on the other side of the training complex, though he escaped before he could be apprehended.

The rather excellent statement reads:

"Like a new Rambo hidden among the branches of the hill, Luca De Pra, goalkeeping coach of Genoa, has not been able to counter the counter-intelligence and counter-espionage of Sampdoria.

"No prisoner[s were taken], however, and there was no unnecessary bloodshed.

"Once tracked down, he was caught with his hands in the infamous jam. The soldier on the other side was left free to return to their base. Moreover, you should always forgive your enemies: nothing annoys them more."