'Mourinho is considering you' - Xabi Alonso posts mysterious tweet to Real Madrid target, deletes it almost immediately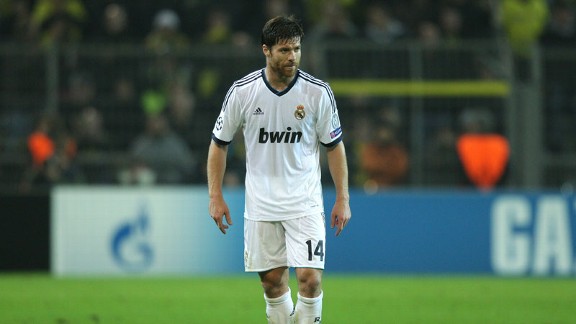 PA PhotosDoubts over Xabi Alonso's future at Real Madrid have increased rumours over a return to Liverpool
Real Madrid midfielder Xabi Alonso has caused a bit of a stir over on that there Twitter with a mysterious tweet posted on Saturday to an anonymous, presumably Spanish-speaking muchacho.

Once translated, Alonso's tweet read: "I will tell Mou to consider you, and that way raise the standard of the dressing room."

Of course, the Twittersphere was then rife with speculation over who Alonso was talking to, with many Real Madrid fans jumping to the conclusion that the flame-stubbled colossus was chatting with a potential January transfer target - namely, Athletic Bilbao striker Fernando Llorente or Manchester City munchkin David Silva.

Realising he'd posted the message publicly, Alonso then hastily deleted the tweet in question, presumably then throwing his phone into the nearest lake to avoid the imminent barrage from Mourinho himself.

Anyone out there in Toe Poke Land care to hazard a guess at just who Xabi's mystery man was/is?