Swiss club FC Luzern want to hire 'sexy dancers' to pull crowds in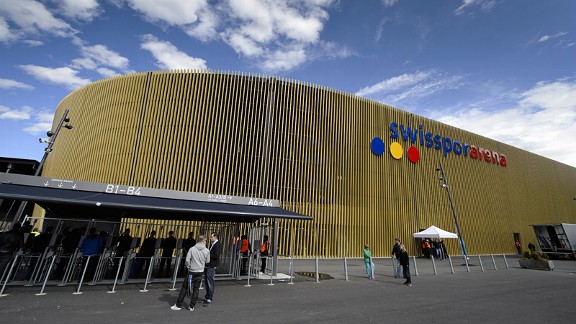 GettyImagesThe Swissporarena, home of FC Luzern.
Swiss side FC Luzern have made a decent start to the season so far, winning thrice and drawing twice in their opening five fixtures. However, it would appear that maintaining an unbeaten streak hasn't proved enough to pull in the punters, with owner Bernard Alpstaeg having to explore alternative methods of getting bums on seats at the Swissporarena.

Alpstaeg's proposal is beautifully simple: hire "sexy dancers" to dance sexily before kick-off. The 68-year-old millionaire outlined his plans to Blick:

"It is going well. Alex Frei and Vladimir Kinder (Luzern's director of sport and head coach respectively) do a super job. We have a great team. FCL inspires. FCL is sexy again! But we can be even more attractive!

"I want a show before kick-off. Preferably scantily-clad, sexy dancers to entertain fans before the game. The stadium would be full, guaranteed!"

The fact that having gyrating, partially-dressed women gyrating on the pitch may alienate a fairly large swathe of FC Luzern's fan base appears not to matter to Alpstaeg, who has reportedly already chosen the dancers he wishes to hire (we can't help but wonder how he did his research) and sent off his proposal to the Swiss Football League in order to get the green-light.

Sadly for the Luzern head honcho, it looks almost certain that his plans will be thrown out by the Swiss Football League, as current rules state that only players, coaching staff and television crews are allowed onto the pitch for the hour before kick-off, as SFL chairman Edmond Isoz also explained to Blick:

"Because we carry every game live on TV, we must adhere to a strict timetable. The countdown begins an hour before the game.

"The teams begin to warm up on the field about 45 minutes before kick-off. At least 10 minutes before kick-off players and referees must be in the dressing rooms. About 5 minutes before the start they gather in the players' tunnel.

"Accordingly, there is no time and no space for these shows."

Oh well, back to the drawing board!