Edgar Davids wants to 'start a trend' by wearing No. 1 jersey in midfield next season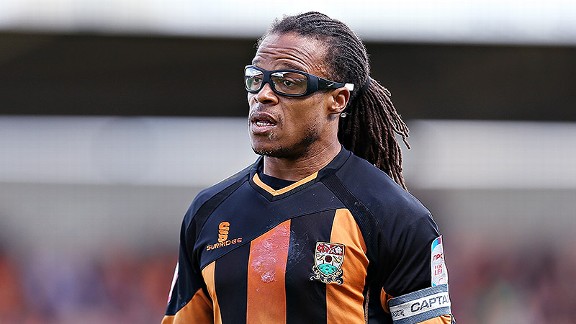 Pete Norton/Getty ImagesEdgar Davids wants to be No. 1.
Barnet player-coach Edgar Davids has declared that he will be wearing the No. 1 jersey in midfield for the club's foray into the Conference Premier following their relegation from the Football League last season, saying he wishes to "start a trend" by doing so.

Why? Because he's Edgar Davids, that's why!

Having already worn the No. 1 shirt for both games in the Bees' preseason schedule so far this summer, Davids told the Barnet Times: "That is my number for the season. I am going to start this trend."

Davids' "trend" has seen Barnet's first-choice goalkeeper, Graham Stack, bumped down to the No. 29 jersey for next season, though it would appear the ex-Arsenal stopper couldn't care less about the number on his back, telling the Times: "Squad numbers mean nothing to me and I've had a few over the years. So it is not an issue for me. Edgar Davids has asked to wear number one, he asked me what number I want and I said I didn't mind."

Now, we don't wish to burst your bubble Edgar, but we feel it's our duty to inform you that the whole "outfield player wearing No. 1" thing has been done before several times over.

Indeed, several midfielders have sported the No. 1, notably AEK Athens enforcer Pantelis Kafes and then Ossie Ardiles, who wore numero uno for Argentina at the 1982 World Cup after the squad numbers were dished out in alphabetical order (except for Diego Maradona, who got to keep his No. 10 shirt because ... well, because he was Diego Maradona).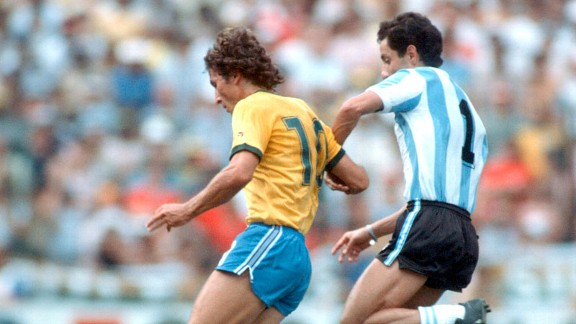 Bongarts/Getty ImagesFormer Argentina international Ossie Ardiles with jersey No. 1 versus Brazil.


Sorry to break it to you, old bean!