Video: Eric Cantona pulls off crossbar trickshot during weird football-rugby hybrid match
The brainchild of a local children's charity, Ligue 1 side Olympique Marseille played against French rugby behemoths Toulon is a strange football-rugby (foogby?) hybrid match yesterday, which saw the first half played in a loosely football-ish style and the second half played as a rugby match -- complete with a silly-shaped ball and scrum caps.

Eric Cantona began the game as referee before turning out after half-time, successfully pulling off a "crossbar challenge" trickshot and showing the crowd that he hasn't lost his majestic touch despite moonlighting as a thespian for the past several years...



Nicely done.

The first half (i.e, the footballing one) unsurprisingly finished 5-4 to Marseille, though despite second-half tries from Andre-Pierre Gignac, Jacques-Alaixys Romao and L'OM physio Christophe Manouvrier, the Ligue 1 side couldn't repeat the feat after the interval -- new signing Dimitri Payet missing a succession of conversions before Toulon rallied to score a late try which drew them level at 31-31 come the final whistle.

The aggregate tallies for each half where then added together, thus giving Marseille the win with a narrow 36-35 scoreline.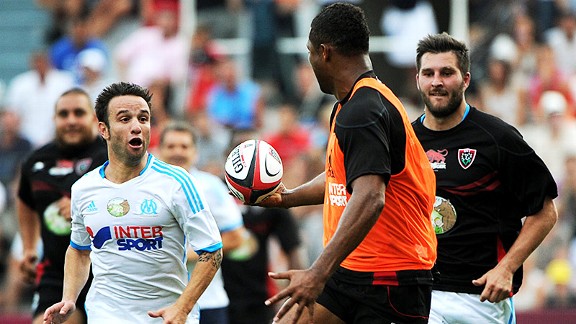 Anne-Christine Poujoulat/AFP/Getty Images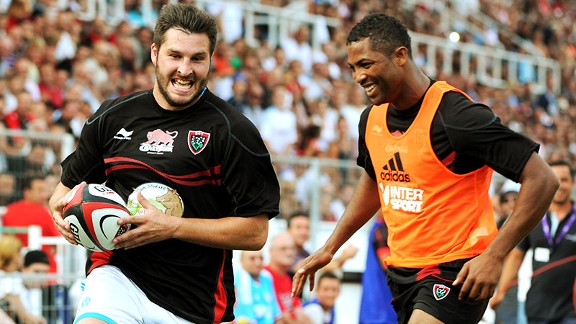 Anne-Christine Poujoulat/AFP/Getty Images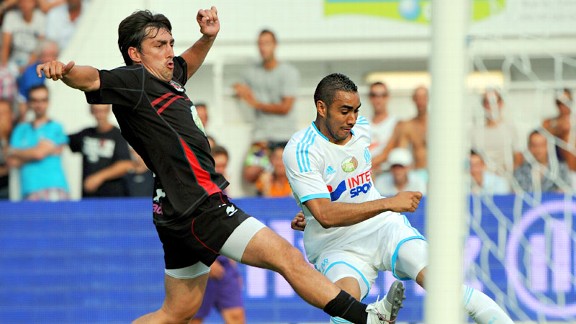 Anne-Christine Poujoulat/Getty Images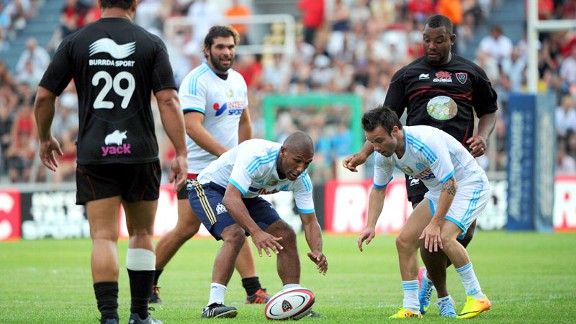 Anne-Christine Poujoulat/Getty Images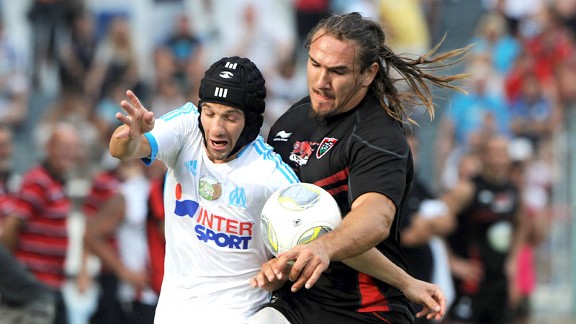 Anne-Christine Poujoulat/Getty Images