Sporting Lisbon fans accused of attempting to kidnap Bruma to prevent him joining Chelsea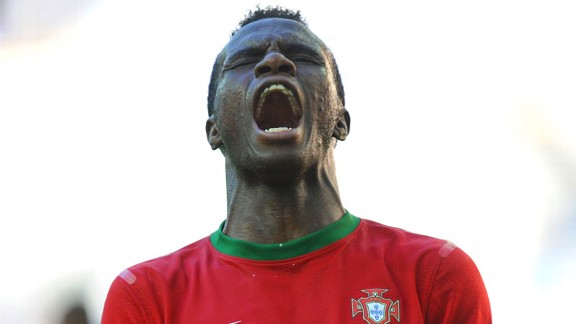 Steve Bardens/Getty ImagesAlleged kidnapping target Bruma is refusing to train with Sporting.
By managing to stick away five goals in the space of four games before Portugal crashed out in the second round of the ongoing FIFA U-20 World Cup, prodigious Sporting Lisbon winger has been attracting the attention of several European suitors over the past fortnight -- most notably Chelsea, who reportedly had a 9.3million euro bid for the 18-year-old knocked back only last week.

This, understandably, has put the jitters up Sporting's fans, many of whom would go to great lengths in order to keep the burgeoning starlet at the Estadio Jose Alvalade next season -- including, it would appear, kidnapping him.

At least that's what Bruma's agent Catio Balde is claiming, accusing members of a Sporting supporters group known as 'Juve Leo' of attempting to snatch his client from his hotel on Wednesday evening in an interview with a Portuguese radio station, also alleging to have been tipped-off by an anonymous source that the plot was an inside job.

Balde told Radio Antena 1:

"Last night there was an attempted kidnap of Bruma by Juve Leo at the hotel where he lives. We have registered a complaint with police and we have been informed it was done at the behest of Sporting's management.

"We have pressed charges. This is a very serious and unpleasant matter, and it led to this decision."

According to several sources, Bruma is now refusing to train for Sporting as he assesses his options, with the young forward hoping that FIFA will intervene and adjudicate on the matter as he seeks to have his contract (which runs until 2014) with the club torn up.

It may just be because we're pathologically incapable of trusting a single word that comes out of the mouth of a football agent, but what exactly would Sporting stand to gain by scaring the living daylights out of their own player like that?

One thing's for sure: this one is definitely going to FIFA sooner rather than later.