Lionel Messi given $50m Swarovski crystal portrait by Colombian artist called 'Mr Bling'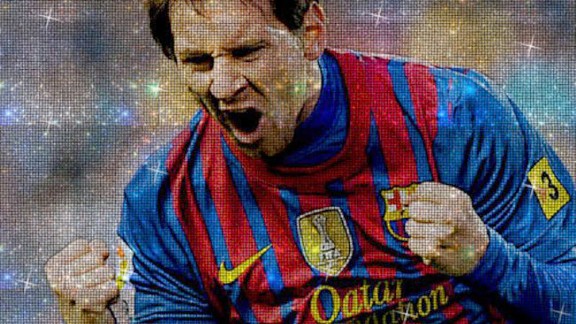 Mrbling.netThe crystal portrait of Leo Messi, courtesy of Mr. Bling.
As Lionel Messi made his way out of his hotel on Monday morning he was stopped and handed an impressive portrait of himself made entirely from coloured Swarovski crystals and estimated to be worth around $50million (£33million).

The picture is the handiwork of a Colombian artist by the name of "Mr Bling" (aka Mauricio Benitez), a man who makes his living by covering various things, possessions, bits and bobs in tiny crystals for people who have decidedly more money than sense and/or taste. You can watch him at work here.

However, judging from the suitably unimpressed look on Messi's face when the gift was handed over by Mr Bling himself, it looks being handed a $50million crystal-encrusted portrait of yourself is just an everyday occurrence in the wonderful world of Lionel.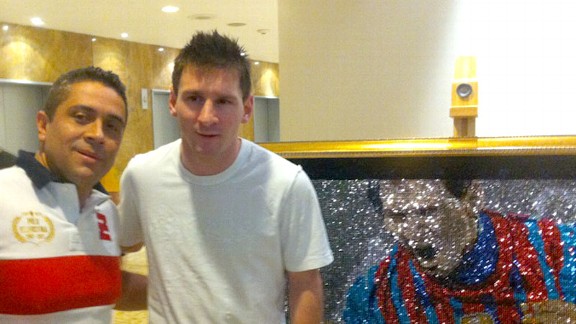 Mrbling.netMessi and Mr. Bling.
There's a "tax authorities" joke in their somewhere but we're not sure if we're allowed to make it from a legal standpoint.