Henrik Larsson to play one last match for childhood club Hogaborgs, will line up alongside 15 y/o son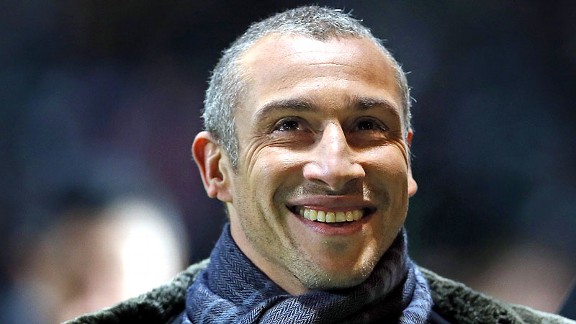 Ian MacNicol/AFP/Getty ImagesSwedish legend Henrik Larsson last saw action four years ago.
Four years since calling time on his playing day, Henrik Larsson has agreed to come out of retirement for one night and one night only as a favour for his childhood club, Hogaborgs BK.

Larsson, now 41, has agreed to start on the bench for Hogaborgs, who currently play in the regional fourth division of the Swedish league, in their home fixture against Tenhults on Wednesday evening.

According to Aftonbladet, the former Sweden, Barcelona, Celtic and Manchester United striker has agreed to fill as Hogaborgs are currently in the midst of an injury crisis that has decimated their forward options.

Larsson also made a promise that he would end his playing career by returning for one final season with his boyhood team for the 2009-10 season. Due to a series of nagging injuries, Larsson never kept up his end of the bargain and this is presumably his way of squaring things away once and for all.

As an added bonus, Larsson's 15-year-old son Jordan is currently on the books at Hogaborgs and is likely to start against Tenhults, with his old man watching on from the touchlines.

No pressure there then!