Toe Poke's 10 most disappointing Premier League players 2012/13
Having already outlined the ten players who have impressed us the most this season, it's only right that we provide a companion piece - a little shade for the light; a little to for the fro; a little ying for the yang, by proffering forth the ten risible individuals who have done nothing but get our goat this campaign.

Here we go...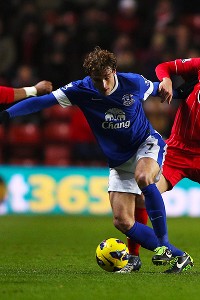 Ian Walton/Getty ImagesNikica Jelavic: Goal drought
10. Nikica Jelavic, Everton: A rollicking start to his time at Goodison after arriving from Rangers in January of 2011/12 had people murmuring that Everton, after over a decade of trying, may have finally procured themselves a proper, 20-goal-a-season striker. Alas, no. The Croatian frontman who hit the ground running and scored seven in his first four games for The Toffees has only scored seven goals in total this season, scoring but once in his last 18 games at current count. He won't need us to tell him that that ain't particularly impressive.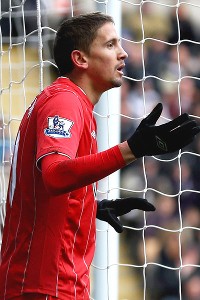 Matthew Lewis/Getty ImagesGaston Ramirez: Not justified price
9. Gaston Ramirez, Southampton: If a newly promoted club spend £12 million on acquiring you for their tilt at the Premier League, you're pretty much indebted from the beginning - and Ramirez hasn't contributed nearly enough to the Saints in his debut season to justify his relatively gargantuan price tag. Glimpses of the Uruguayan forward's as-yet disputed potential have been far, far too sporadic.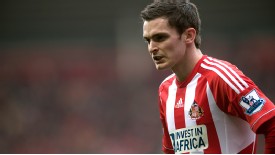 PA PhotosAdam Johnson: Spindly winger
8. Adam Johnson, Sunderland: If the spindly winger seriously harbours thoughts of ever playing for his country again, he's going to have to knuckle down and recapture the magic pretty sharpish as, on current evidence, there's more chance of Kieron Dyer making it back into the England fold. If all else fails, we're sure Johnson could make fairly decent money on the "Dr Sheldon Cooper look-a-like" circuit instead.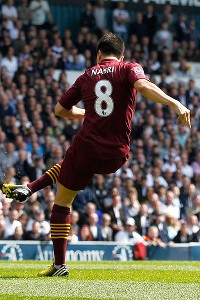 Ian Kington/AFP/Getty ImagesSamir Nasri: Done very little
7. Samir Nasri, Man City: Nasri as a player is the perfect physical embodiment of the insolent Gallic shrug.

Having tread water all season long, Roberto Mancini finally put a rocket up the French midfielder's arse around the end of April and has since coaxed a smattering of passable performances out of him. Before then; nothing, zippo, nada, zilch; "pas de football".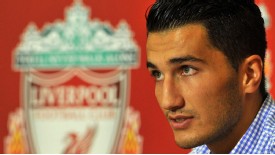 PA PhotosNuri Sahin: Unhappy stint at Anfield
6. Nuri Sahin, Liverpool: Even though they were reportedly paying through the nose for him, it still looked like an incredibly canny signing when Liverpool got their grubby paws on Sahin for the duration of the season. With his stock declining after a sparse stint at Real Madrid, Sahin was in dire need of being tenderly nursed back to health and a whistle-stop tour of a club as up-in-the-air as Liverpool was never going to be the tonic for the out-of-sorts midfielder. The loan lasted barely five months before being cancelled, with the Reds losing nothing of note in the process.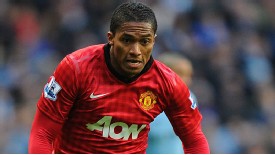 PA PhotosAntonio Valencia: Hopelessly one-footed
5. Luis Antonio Valencia, Man Utd: Whereas fellow contender Nani is infinitely more infuriating, you just expect that kind of thing from him. However, the Ecuadorian winger has been a pale imitation of himself this campaign. After being an instrumental part of the 2011/12 United vintage, Valencia has been found to be as one-dimensional as he is hopelessly one-footed this time out.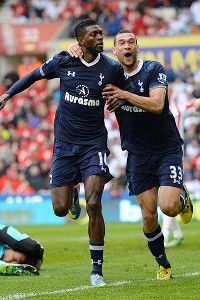 Laurence Griffiths/Getty ImagesEmmanuel Adebayor: Underwhelming
4. Emmanuel Adebayor, Tottenham: One decent performance (vs Chelsea) and a couple of impressive goals over the past fortnight can't mask the fact that Adebayor has contributed the square root of bugger all to Spurs' cause. Five goals in 24 Premier League appearances just isn't good enough, especially when you also consider that he hasn't had any competition for his striker spot for the majority of the season due to Jermaine Defoe's ankle ligaments being made from warm blu-tack.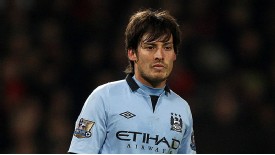 GettyImagesDavid Silva: Out of sorts
3. David Silva, Man City: For the last couple of seasons Silva had us swooning over his ingenuity, routinely threading incisive passes through the eye of a Borrower's needle and making grown men blush with his range of instinctive touches and flicks. This season? Not so much, thanks chiefly to being shifted about the place no end as Roberto Mancini meticulously fiddled with his fixtures and fittings on a weekly basis.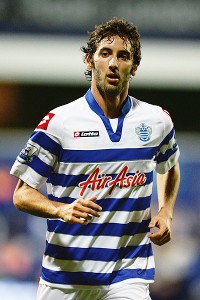 Mike Hewitt/Getty ImagesEsteban Granero: No wind in his sails
2. Esteban Granero, QPR: Coming directly from Real Madrid with a solid reputation, it was thought that Granero would be the man to provide the necessary cocktail of grit and grace to keep QPR in the Premier League. Instead, they got a month or two of graft before the wind miraculously vanished from El Pirata's sails around late-November time.

There's clearly a good player in there somewhere, so he'll undoubtedly be sprung from Loftus Road come July.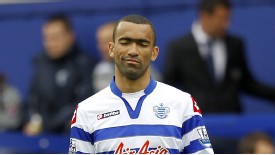 GettyImagesJose Bosingwa: In it for giggles
1. Jose Bosingwa, QPR: Obviously we were sorely tempted to just go ahead and lump the entire QPR squad in at No. 1, but why bother when one man perfectly encapsulates the Hoops' expensively feeble season? Bosingwa just gives off the air of a man who has made his money, won his medals and is now only in it for giggles. Exactly the type of workshy fop you don't need around the place when you're desperately trying to stave off relegation.

Dishonourable mentions: Chris Samba (QPR), Luciano Becchio (Norwich), Vegard Forren (Southampton), Danny Graham (Sunderland), 99% of the QPR squad, Marouane Chamakh (West Ham), Stephen Ireland (Aston Villa), Fernando Torres (Chelsea), Wayne Rooney (Man Utd), James McClean (Sunderland), Javi Garcia (Man City), etc, etc...

What sayeth thou Poke folk? Agree/disagree? Any inadequate, ineffective, inferior or insufficient individuals we've missed? Let us hear it...