West Brom fans cash in on Fergie's farewell at Hawthorns, flog tickets to Man Utd fans for megabucks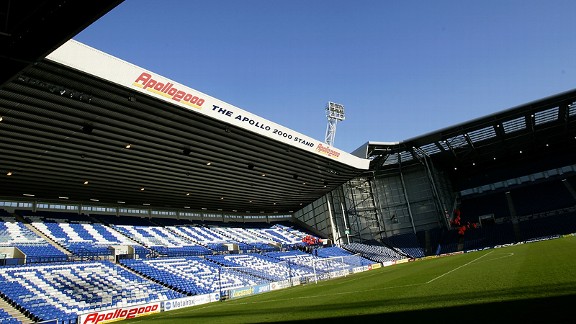 Mark Thompson/Getty ImagesThousands of United fans are expected to make the journey to The Hawthorns
With Sir Alex Ferguson's 1,500th and final game in charge of Manchester United coming at The Hawthorns on the final day of the season, many West Brom fans -- being the silly, sentimental old fools that they are -- have gladly made their home tickets available to United fans wishing to pay their last footballing respects...for a bloody monolithic price.

As the away end is already sold out, droves of Baggies fans are attempting to cash in on the sentimental nature of the fixture by flogging their £30-40 home tickets on the internet, with prices beginning at around £600 and spiralling as high as £5,000+ on certain websites.

Alan Cleverly, secretary of the West Brom Supporters Association, is unimpressed with his fellow Throstles:

"A true West Brom fan wouldn't sell a ticket. I have heard £600 quoted but there is lots of talk about tickets going for even more. Depending on what part of the stadium you are in, the tickets are only worth £30 or £40.

"From a personal point of view, they can't offer me enough money to sell my seat. Yes, £600 or more is tempting but a true West Brom fan wouldn't sell."

Yes, it's cynical and tantamount to scalping, hell it is scalping, but to deride fans for selling their tickets at vastly inflated prices is a little rich. These people aren't the dumb ones in this equation.

If there are United fans out there rich, gullible or desperate (or all three) enough to fork over thousands of pounds to catch a fleeting glimpse of Fergie as he pootles down the tunnel at The Hawthorns then, as far as TP are concerned at least, so be it.