Toe Poke's 10 most impressive Premier League players 2012-13
With the 2012-13 Premier League season all but at an end, we at The Toe Poke thought it high time to shine a light on those players who have really impressed us this campaign.

- Toe Poke's 10 most disappointing players 2012/13

It's perhaps worth noting that, rather than cobbling together a list of the ten best players (wherein the likes of Gareth Bale, Robin van Persie and Juan Mata would all surely feature), we're specifically talking about the players who have performed above and beyond our expectations this term.

Let's dive straight in at the top, shall we?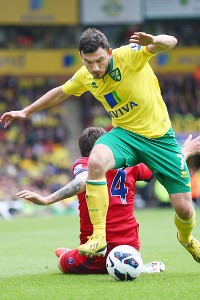 Clive Mason/Getty Images)Snodgrass: Cross man
10. Robert Snodgrass, Norwich: The industrious Scottish winger is far and away Norwich's most valuable player this season, and that's according to whichever statisticians you choose to consult. Snodgrass has fired over more than double the amount of crosses than anyone else at the Canaries this season. Competitive, excellent crosser of the ball and willing to muck in and scrap if necessary.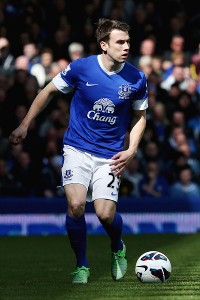 Clive Brunskill/Getty ImagesColeman: Right presence
9. Seamus Coleman, Everton: While it's Leighton Baines over on the left who has been attracting most of the plaudits at Goodison for his luscious sideburns, tireless under-lapping runs and set-piece prowess, flying full-back Coleman has been quietly providing a similar service on the right all season. An unsung hero in a team full of generally unsung heroes.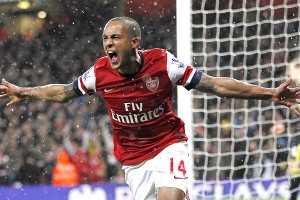 Ian Kington/AFP/Getty ImagesWalcott: Steps forward
8. Theo Walcott, Arsenal: In terms of his development as a player he's still moving at a rate that would embarrass most glaciers and still makes the same mistakes that he did when he was 16, but it's definitely noticeable that crucial areas of Walcott's game are steadily improving. While he still has his detractors and rightly so, Theo's managed a 20-goal haul this season which is nothing to be sniffed at.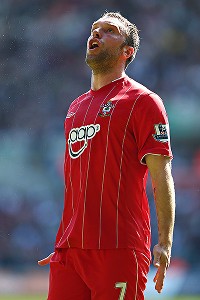 Michael Steele/Getty ImagesRickie Lambert has been productive, but Southampton can't count on him maintaining the same level of play next season.
7. Rickie Lambert, Southampton: As with Grant Holt before him, Lambert was expected to tank in the Premier League upon Saints' promotion last term, with the consensus being that the top flight would be beyond the agricultural 31-year-old Scouser.

Fourteen league goals and a string of instrumental performances later, here we are.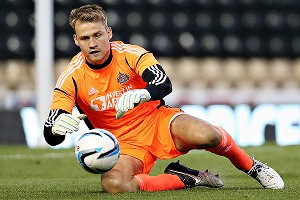 David Rogers/Getty ImagesMignolet: Working without a net
6. Simon Mignolet, Sunderland: I think we're right in saying that only Joe Hart, Pepe Reina and Petr Cech have kept more clean sheets than Mignolet this season, and the classy Belgian keeper has managed that despite playing behind one of the ropiest defences in the Premier League. Excuse us for being tittle-tattles, but we can't see him sticking around at The Stadium of Light for too much longer.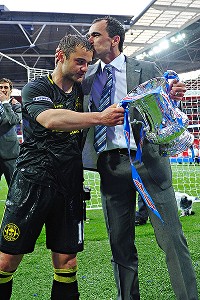 Laurence Griffiths/Getty ImagesMaloney: Big impact
5. Shaun Maloney, Wigan: Fun trivia fact: Maloney was actually born in Malaysia and lived there for the first five years of his life. With that out of the way we can move on to brass tacks. Small, compact, fleet-footed, creative, dead ball dispatcher par excellence, good eye for a cute throughball, five goals and eight assists this season -- in short (and he is short), what a cracking little player to have at your disposal in a relegation-threatened side.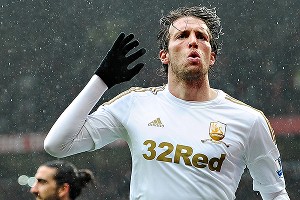 Andrew Yates/AFP/Getty ImagesMichu: Ultimate bargain
4. Michu, Swansea: The unstoppable torrent may have slowed to a trickle at the tail end of the season, but 18 Premier League goals for a man who cost £2million is the very definition of a footballing bargain. One of 2012-13's most cockle-warming sights has been watching Senor Miguel Perez Cuesta in his element, effortlessly caressing finish after finish past despairing goalkeeper after despairing goalkeeper.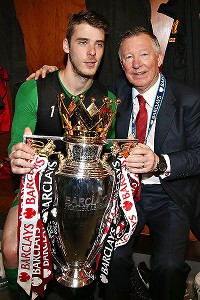 Matthew Peters/Getty ImagesDe Gea: Fergie's man
3. David De Gea, Man Utd: Just like the girl in your class who "developed" early, De Gea has had his knockers from the get-go, with his supposed lack of presence, flailing technique and his predilection for "going with his feet" criticised by all and sundry.

Of course, Fergie knew better and stuck by his man, who -- lo and behold -- has turned out to be a damn fine goalkeeper after all. Who'd have thought, eh?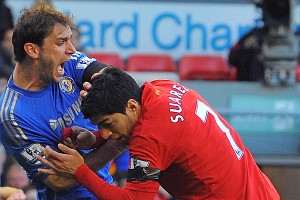 Andrew Yates/AFP/Getty ImagesSuarez: Added bite
2. Luis Suarez, Liverpool: To use professional wrestling parlance, Suarez is a heel supreme. He's the Ric Flair of the footballing fraternity: the dirtiest player in the game, no question. That said, he's the kind of dirty bugger you want on your side. Despite filing one of the worst shot-to-goal ratios in the Premier League last season, Suarez has scored 23 league goals this season and won Liverpool countless games on his lonesome. Once offset against his utility to the club, the odd transgression into cannibalism seems positively forgivable.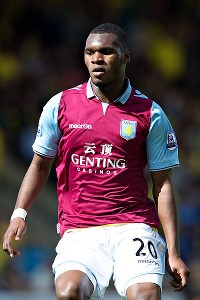 Neville Williams/Aston Villa FC/Getty ImagesBenteke: Villa saviour
1. Christian Benteke, Aston Villa: Without this guy's contribution, Villa may well have been relegated by International Condom Day (Feb. 14 for those unaware). Quizzical eyebrows were arched when Paul Lambert spluffed £7 million on the unknown Genk forward last summer, but the blustering Belgian striker has gone on to score 19 Premier League goals in a young, naive side; already an impressive achievement in isolation, though Benteke's efforts look positively Herculean once you factor in that Villa seemed entirely rudderless until about a fortnight ago!

Honourable mentions: Michael Dawson (Tottenham), Matija Nastasic (Man City), Santi Cazorla (Arsenal), Frank Lampard (Chelsea), Asmir Begovic (Stoke), Julio Cesar (QPR), Morgan Schneiderlin (Southampton), Romelu Lukaku (West Brom), Moussa Dembele (Tottenham), Winston Reid (West Ham), Gareth McAuley (West Brom), Rafael (Man Utd), Marouane Fellaini (Everton), Andreas Wiemann (Villa), Pablo Zabaleta (Man City), Michael Carrick (Man Utd), etc, etc...

Agree/disagree? Any players we've missed? Who's impressed you this season? Let us know all about it...