Jose Mourinho spotted buying boxes and tape in IKEA, this can only mean one thing...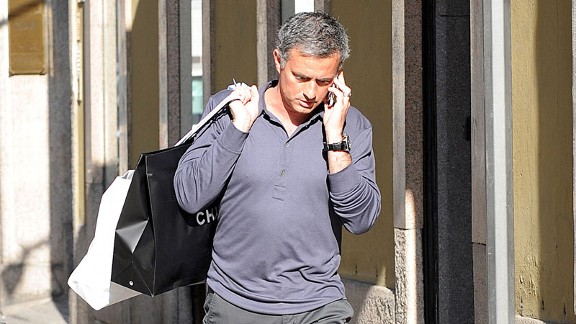 Luca Ghidoni/Getty ImagesThe Special One is no stranger to going out in public to do some shopping.
...he's a sucker for the meatballs?

Seriously, a photo which was circulated and appeared to show Jose Mourinho wafting through IKEA with a pile of flat-pack boxes and a roll of parcel tape has caused major consternation in the UK press today after being taken as conclusive proof that the Real Madrid coach is almost definitely packing up his trinkets and leaving the Bernabeu FOREVER this summer.

*Sigh*

Strangely, there's a distinct absence "Mourinho prepares for epic jumble sale" or "Mourinho clearly doesn't know you can get boxes for free if you ask politely at your local supermarket" headlines doing the rounds -- just that he's fed up in Madrid and is on his way back to Chelsea, parcel tape in hand.

And here's a thought: what if it's not actually Mourinho in that fuzzy photo at all? It's not like IKEA haven't used an imposter in their viral advertising campaigns before...



In other news, Mourinho has today told a press conference in Madrid, "After the elimination to Dortmund, I have not decided to resign. I have planned to continue".

Feel free to interpret that as you see fit too.