Single away fan turns up to support Swedish side, player thanks him with VIP treatment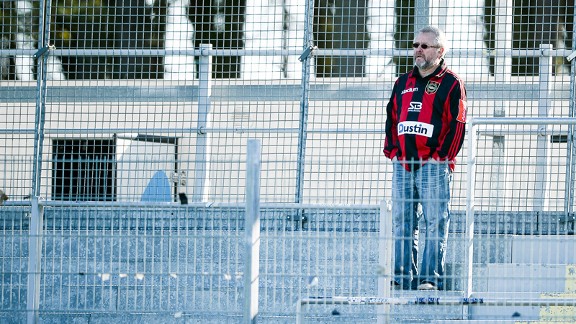 APCan you hear the Brommapojkarna's sing?
Matching Udinese's massive travelling contingent for their game against Sampdoria earlier in the season, Swedish side Brommapojkarna took an army of one solitary fan with them to their Allsvenskan game against Mjallby on Sunday afternoon.

Indeed, upon spotting him alone in the away enclosure and hearing him chanting away on his lonesome, Bromma midfielder Bojan Djordjic (once of Manchester United reserves) was so impressed he saw to it that the single supporter was rewarded for his dedication to the cause.

Djordjic told Reuters: "When I saw him, in his shirt, singing and cheering by himself, I decided I had to do something. So I'm going to pay for him to travel to a game of his choice and he'll get to meet the lads.

"You have to lift up people like that. I got his number last night and called him from our bus - the warmth and the joy in his voice was unbelievable. He deserves this."

Lovely touch.

Again, according to Reuters, the Bromma fan has been identified as Ander Ung, who used to coach one of the club's junior sides before having to move 660 kilometres away from the Stockholm area due to work commitments.

Mr Ung hasn't been to a home game since, though now, thanks to his beloved club, he'll be treated like a king at the next one he attends.

Fantastic.