Rimington (pop. 400) handed 19,000 seats for county cup final
Time for one of those great lower-league football farces that make the English regional game so delightfully whimsical.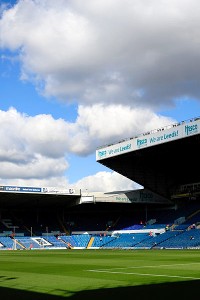 Paul Thomas/Getty ImagesElland Road will soon be echoing to the sound of nearly 300 Rimington fans.
Lancashire-based West Riding County FA, in their infinite wisdom, have seen fit to dole out a colossal 19,000 ticket allocation to Rimington for their West Riding County FA Challenge Cup Final on May 3 against Bay Athletic, despite the club hailing from a tiny village with a population of around 400.

Keen to boost the profile of their showpiece game, West Riding FA have booked Leeds United's 39,000-capacity Elland Road stadium as the venue for the final, usually played at a 500-seater ground on the outskirts of the city.

Rimington FC have confirmed that they will be bringing a record crowd of 300 fans with them to the final, which -- if our rudimentary maths are up to scratch -- leaves a fairly significant 18,700 of the 7-pound tickets (which includes return coach travel) unsold.

Manager Terry Braithwaite told the Clitheroe Advertiser: "If we get 50 watching us for a home match against another local club we think we've done well."

Lovely stuff.