Kemy Agustien hit with driving ban after picking up almost as many points as Swansea this season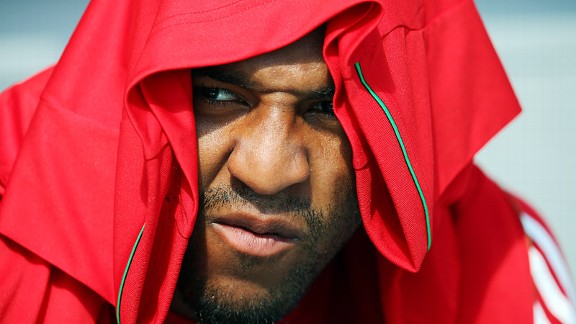 Richard Heathcote/Getty ImagesKemy Agustien won't be winning any safe driver awards anytime soon.
Swansea City midfielder Kemy Agustien has been banned from driving for a year by Neath Magistrates for accumulating the kind of points that the Premier League's stragglers and relegation fodder would've killed for this season.

According to the BBC, Agustien has amassed a frankly unbelievable total of 39 points on his driving license in the space of a year, which puts him a healthy 27 point over the legal limit.

The 26-year-old Dutchman already had six points to his name before racking up a massive 33 more (as well as a £3,135 fine) over a single speeding incident which occurred in Swansea last September.

Agustien's 39-point haul would see him comfortably in mid-table in the Premier League standings; level with West Ham in 11th place in the top flight, 15 points clear of joint-bottom clubs Reading and QPR and just two points behind his current employers Swansea, who are in ninth place with a healthy 41 points to their name.

With those kind of stats, surely a summer transfer to Man City is on the cards?