Uganda coach, sacked as 'April Fools' prank, fired for real 1 week later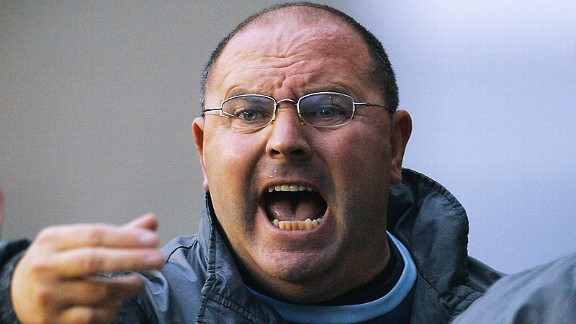 Laurence Griffiths/Getty ImagesBobby Williamson --
really
out in Uganda - isn't laughing now.
Remember the time when we all lost our spleens laughing when the Ugandan FA (FUFA) pranked the entire world on April 1 when they announced on their website that Bobby Williamson, their long-serving coach of 4 1/2 years, had been sacked?

No? Well we're willing to bet a pretty penny that Bobby Williamson does because just six short days after FUFA's hilarious jape, they went and sacked him for real!

Just as the worldwide tidal wave of laughter was beginning to die down, former Kilmarnock and Hibs manager Williamson received the news from his superiors that, with Uganda having lost 2-0 to Liberia to leave them bottom of their World Cup qualifying group with just two points from three games, the Scotsman had been relieved of his duties with immediate effect.

Hahahahaha...