Corinthians set all time lowest attendance record as FOUR fans watch Millionarios game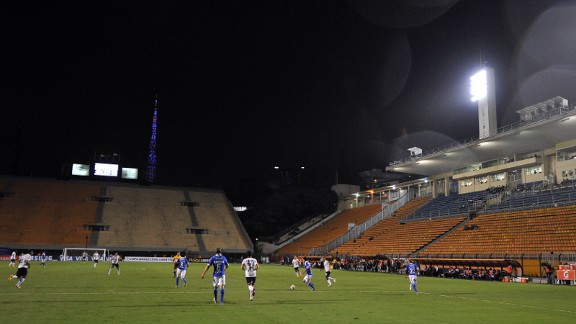 GettyImagesThe Pacaembu stadium without supporters... well almost
There were tragic reasons for Corinthians having to play their Copa Libertadores game against Millionarios last Wednesday evening behind closed doors, with the Brazilian club ordered to do so after a 14-year-old San Jose fan was killed after being hit in the eye by a flare in their previous fixture in the tournament.

However, four angry Corinthians fans appealed to CONMEBOL over the "unfair" stadium ban and later claimed in court that they could prove they had no hand in the crowd violence that marred the San Jose game.

In a turn up for the books, the court in question then ruled in the fan's favour meaning the foursome were allowed in to watch Corinthians' 2-0 victory over Millonarios at the Pacaembu stadium in Sao Paulo while several hundred supporters gathered outside to voice their indignation at the decision.

It is believed that Corinthians, having let those four fans through the turnstiles, are now owners of the all-time record for the lowest ever recorded attendance at a top-level football match - excluding games which have been played in completely empty stadiums by decree.

They must be very proud.