Ten outfield players who played beyond 40
While it's certainly not uncommon to see goalkeepers playing into their forties, it's an altogether rarer sight to see outfield players managing to stick at it beyond their 40th birthdays.

Having signed a one-year contract extension at Manchester United, Ryan Giggs will now pass the big 4-0 a couple of months into the 2013/14 Premier League season, having made his league debut for the club all the way back in the primordial ooze of the 1990/91 campaign - amazing what a bit of yoga of an afternoon can do for you.

To mark doddery old Giggsy signing up for another year at Old Trafford, here's ten outfield old-timers who made it into their fourth decade before hanging up their boots...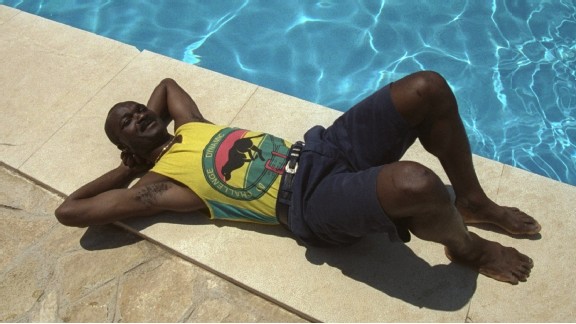 GettyImages
1. Roger Milla: The corner flag-hassling Cameroonian striker left it late to achieve global stardom after scoring four goals at Italia '90 and becoming the oldest player ever to score at a World Cup. He then returned with the Indomitable Lions for the 1994 World Cup at the age of 42 and promptly broke his own record by putting one past Russia in the group stages.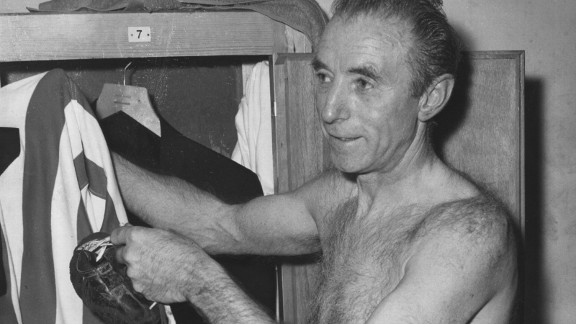 GettyImages
2. Sir Stanley Matthews: Thanks largely to a meat and booze-free diet (though he did enjoy the odd cigarette), Sir Stan remained fit enough to play at the top level until he was 50, becoming the oldest player ever to play in England's top division, the oldest player ever to represent England and the oldest player ever to score for his country in the process. Matthews' last competitive match came in 1985 when, at the age of 70, he turned out for England Veterans for a game against Brazil's equivalent XI.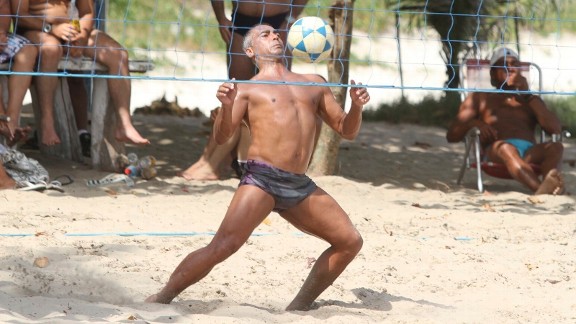 GettyImages
3. Romario: The man who has, by his own count, scored several trillion career goals has had an awful lot of "career" to do it in. The Brazilian striker has come out of retirement several times over the years, the last time being to help Rio-based club America to the second division title in the Carioca Championship in 2009, aged 43.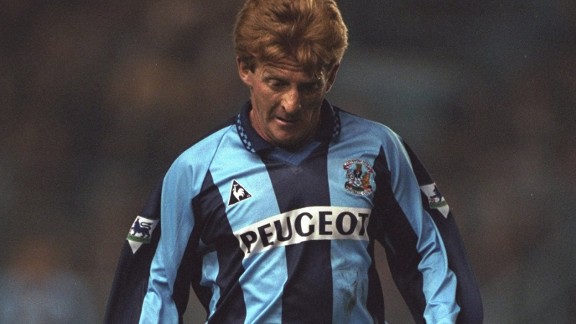 GettyImages
4. Gordon Strachan: Serving as player-manager, Strachan broke the record for the Premier League's oldest ever player when he took to the pitch for Coventry's Premier League game Chelsea in April 1997 at the grand old age of 40 years and 83 day (the match is memorable for Chelsea having to play in Coventry's away kit as their own was deemed to clash with the Sky Blues' home strip).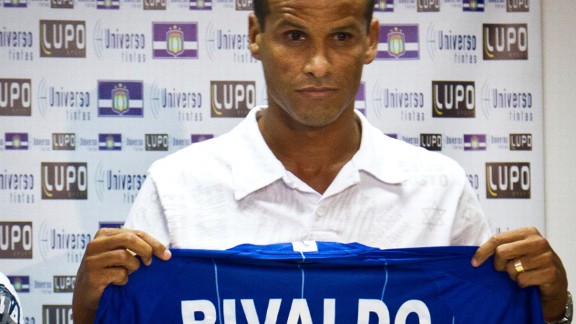 GettyImages
5. Rivaldo: Once one of the very best players in the world, representing Barcelona, AC Milan and Brazil in his pomp, 40-year-old Rivaldo is now winding down playing for Sao Caetano in the Brazilian second tier having knocked around in Greece and Uzbekistan for the past couple of years.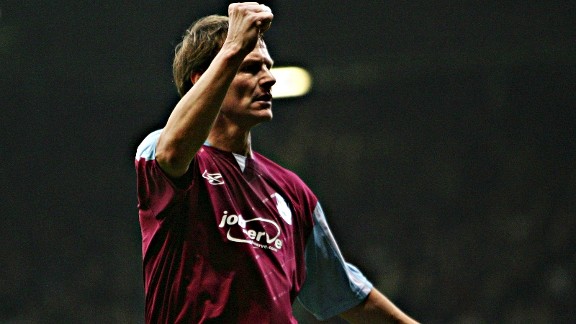 GettyImages
6. Teddy Sheringham: It was always said that Sheringham's "first five yards were in his head" even as a fresh-faced youngster, though that yardage steadily increased as he got older, going up from five to 10 to 15 to 20. Indeed, in his later years the majority of his running was purely imaginary. The Shezzler last played in the Premier League for West Ham for the final time in December 2006 – 95 days shy of his 41st birthday - but he joined Championship side Colchester the following season, subsequently becoming the oldest player in all four divisions of the Football League.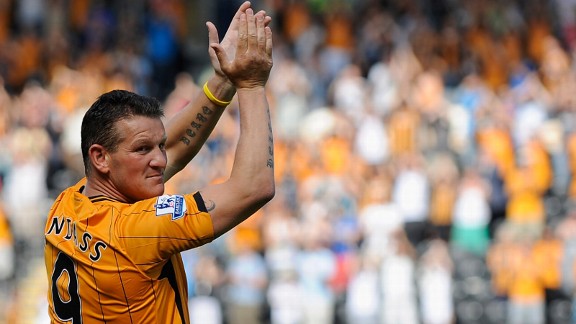 GettyImages
7. Dean Windass: The former Bradford City, Middlesbrough and Hull City striker retired after hitting 40 back in 2009, calling time on his 18-year career to focus on obtaining his coaching badges. Can now be periodically seen struggling to pronounce even the simplest of foreign names while covering games for Sky's Soccer Saturday.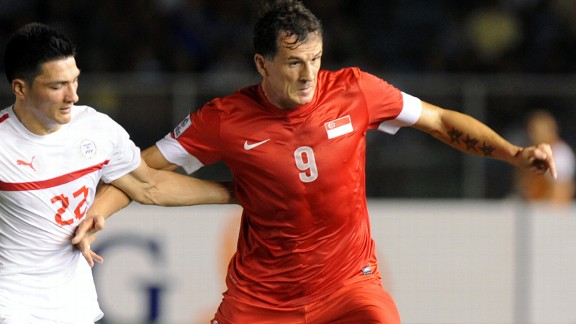 GettyImages
8. Aleksandar Duric: Tampines Rovers striker Duric, now 42 and still playing, has rattled in hundreds of goals over the course of his long, meandering career. Though born in Bosnia, Duric became a naturalised Singaporean in 2007 and has played for the Singapore national team on no less than 54 occasions since, scoring 27 times - not bad for a man who played as a goalkeeper for the first five years of his career.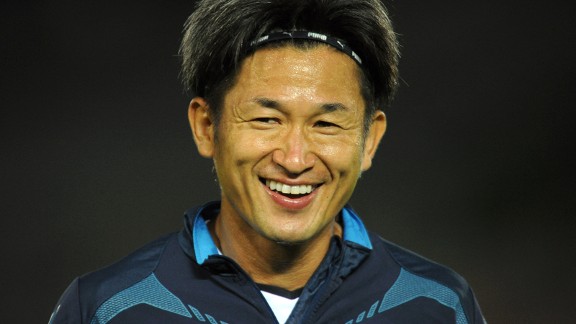 GettyImages
9. Kazuyoshi Miura: The man they call "The King" round Japan way is a stately 45 years of age and still in active service in the J League's second division with Yokohama FC.

10. Dickie Borthwick: He may not be a professional but having been born in the same year as Jack Charlton (1935), Dickie is widely regarded as the oldest active footballer in the UK. Known affectionately as "The Oldest Winger In Town", 76-year-old Borthwick can still be found yomping down the wing for Wyke Rangers in the Weymouth Veterans League.