Singapore footballers go door-to-door to find supporters for their club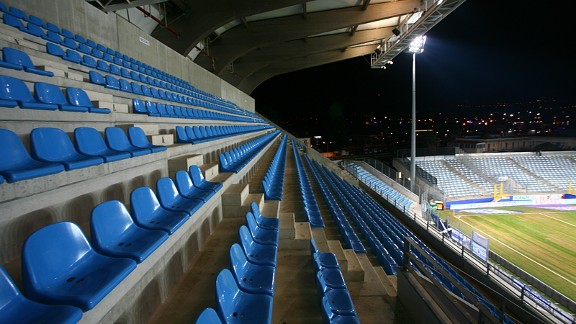 GettyImagesHello? Anybody there?
Times are hard over in Singapore's domestic top flight, the S. League, at the moment with the average attendance dwindling down to a paltry 932 spectators as fans prefer to stay at home and watch the English Premier League from the comfort of their couches.

To battle against the irresistible lure of watching the likes of Gary Caldwell, Lee Cattermole and Cameron Jerome ply their trade week in, week out, players from Balestier Khalsa FC (one of the 13 clubs which make up the Singaporean top tier) are being urged to go door-to-door in a desperate bid to drum up some much-needed support.

Chairman S. Thaveneson has asked all his players to go on the charm offensive around their local neighbourhoods, knocking on doors and asking people if they fancy coming along to Balestier Khalsa's next game - with a salary bonus reportedly on offer if, by some feat of arcane wizardry, the team manage to help fill the club's 4,000-capacity stadium before the end of the season.

Thaveneson told local news:

"The more often the players go knocking on doors, the higher the chances of them becoming familiar with residents. Who knows, they may become curious and decide to watch a game or two."

Best of luck chaps. You're going to bloody well need it!