Football's Top 10 worst teeth
Apropos of nothing in particular, here's TP's decisive rundown of the worst dental arrangements the glorious game of football has ever seen. Hey ho and away we go...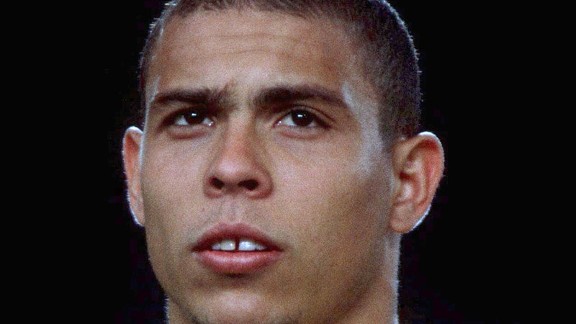 Ruediger Fessel/Getty Images
1. Ronaldo: Second perhaps to the partially-embalmed singing velociraptor that is Madonna, Senhor Nazario de Lima possesses one of the most famous gap-toothed grins on the planet.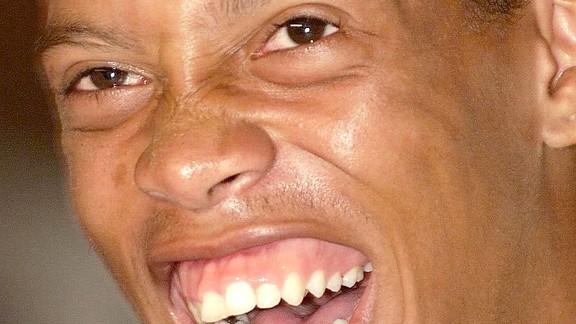 Antonio Scorza/Getty Images
2. Ronaldinho: Just like his namesake before him, Ronaldinho also sported a fine gobful of shonky abstract dentistry. There were rumours that one of his corporate sponsors placed a clause in the Brazilian's contract which blocked him from getting his teeth fixed as they were far too valuable from a marketing perspective.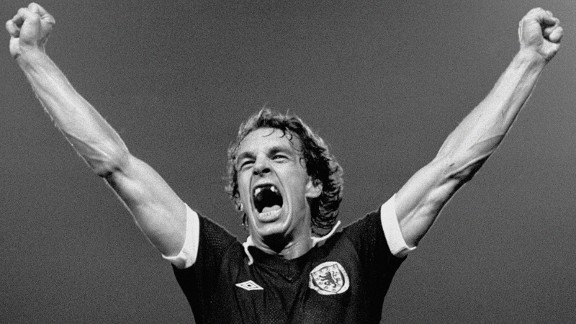 PA Photos
3. Joe Jordan: Rugged, sweaty and toothless, Jordan always had the look of a man who was fresh from a bare knuckle boxing match in a Lanarkshire pub car park - just ask Rino Gattuso.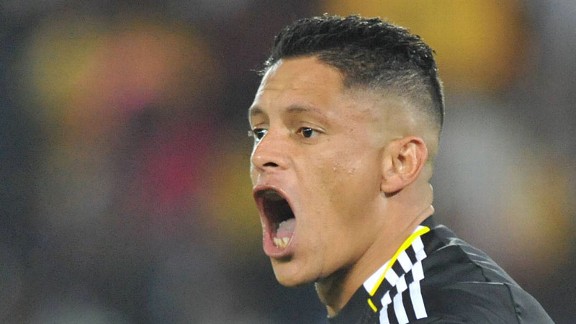 Duif du Toit/Gallo Images/Getty Images
4. Moeneeb Josephs: You could be fooled into thinking that former South Africa international goalkeeper Josephs, now plying his domestic trade at Orlando Pirates, possesses a perfectly passable set of pearly whites, but the fact that they once fell out of his mouth altogether during a South African league game should tell you all you need to know about their authenticity.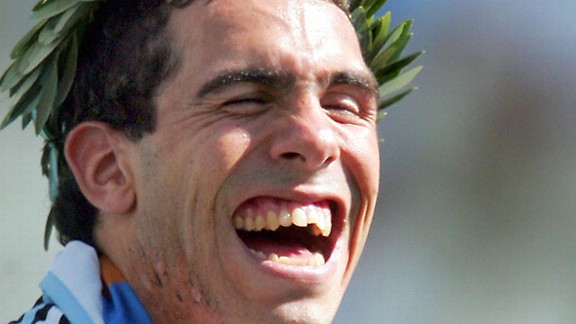 Antonio Scorza/Getty Images
5. Carlos Tevez: Having a million quid to burn through every month afforded him the necessary disposable income to finally get them fixed a while ago, but Tevez's mouth used to resemble Dresden, circa 1945-ish.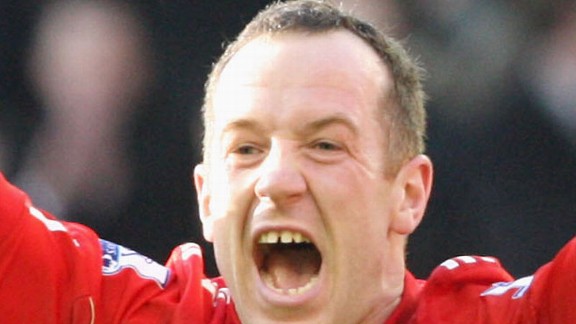 John Peters/Getty Images
6. Charlie Adam: Adam has always looked more like a Glasgow shipyard crane operator than a footballer, with many Liverpool fans probably agreeing that he also played more like a Glasgow shipyard crane operator during his time at Anfield.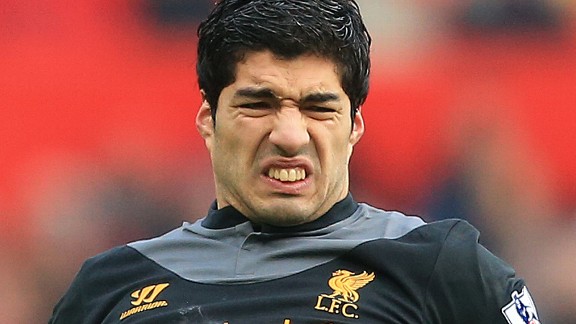 PA Photos
7. Luis Suarez: "Your teeth are offside" comes the obligatory chant at every single football ground the length and breadth of the British Isles.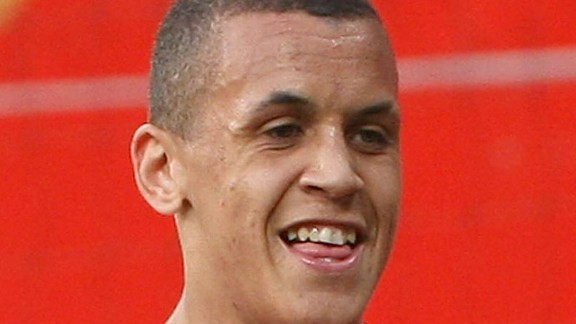 Matthew Peters/Man Utd via Getty Images
8. Ravel Morrison: The story goes that former Man Utd enfant terrible Morrison's teeth were so wretched that Birmingham City made him have seven removed in order to pass his medical at St. Andrews before he was allowed to join the club on loan from West Ham. Indeed his orthodontic situation was so bad that, by the time he'd had his teeth removed, temporarily capped and expensive implants put in, the bill was up around the £28,000 mark.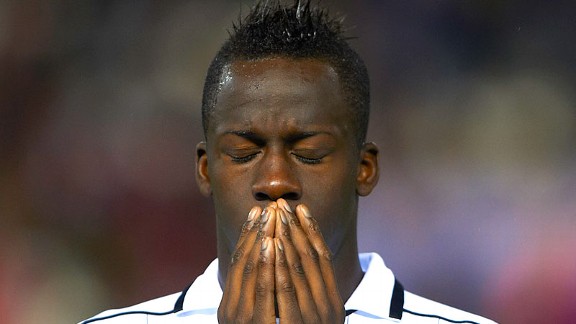 Manuel Queimadelos Alonso/Getty Images
9. Aly Cissokho: After just five impressive months at Porto, it was announced that Cissokho was due to join AC Milan in the summer of 2009 for the princely sum of €15 million. However Milan pulled out after a routine medical flagged up a problem with the French left-back's crap teeth which, they said, could be an indicator that something altogether more serious was wrong with his spine. It didn't stop Lyon wading in, who paid the money, rushed the medical through and signed Cissokho up shortly thereafter.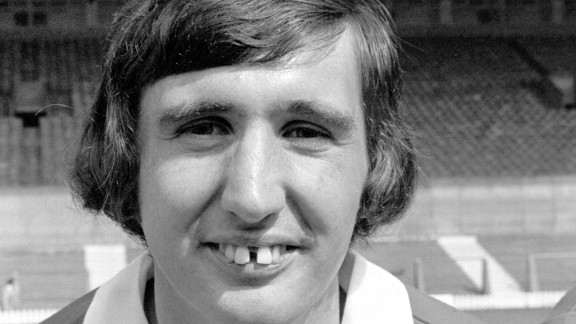 PA Photos
10. Steve James: Centre-back James represented Man Utd over 160 times between 1968 and 1976, all the while looking like he was smuggling piano keys through customs.