Dalai Lama blesses Bradford City ahead of League Cup final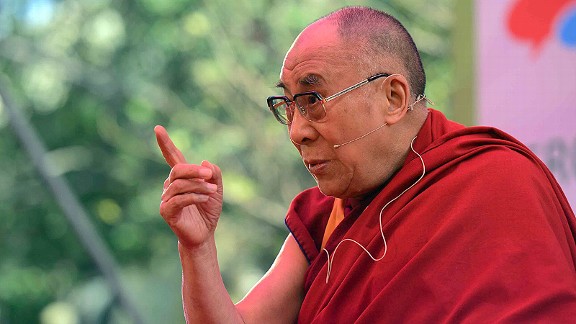 Ramesh Sharma/Getty ImagesDressed in his customary Bradford City-colored robe, the Dalai Lama has offered the club his blessings for the upcoming Capital One Cup final versus Swansea.
The Dalai Lama never goes anywhere without his official BCFC robes

As celebrity fans go, the spiritual leader of Tibetan Buddhism may take some beating, but that's exactly who Bradford City can count among their number.

The Dalai Lama may well have blessed the pitch at Aldershot Town last year, but his true allegiances apparently lie with the Bantams after fundraising group 'Friends of Bradford City' bestowed his holiness with a personalised shirt with his name and number (14, if you were wondering -- for he is the 14th Dalai Lama) on the back when he visited Leeds for a business convention last June.

Friends of Bradford City member Mark Neal presented the Dalai Lama with the shirt on that day and didn't expect to hear anything more of it, so was shocked to receive a letter in which Mr Lama gave Bradford his blessings for the upcoming League Cup Final against Swansea City.

Mr Neale said: "We thought we'd never hear another thing," but the letter from the Office of Tibet says: "[The Dalai Lama] remembers his time in Yorkshire with great affection and wishes you every success in the big match."

The group are now in the process of sending a gift basket of Bradford scarves and matchday programmes back to Tibet as a thank you.

Reports that Swansea -- whose biggest celebrity fan is probably Bonnie Tyler by the way -- have since approached Jesus for a similar blessing are yet to be confirmed.