Ronaldo lands internship at London ad agency WPP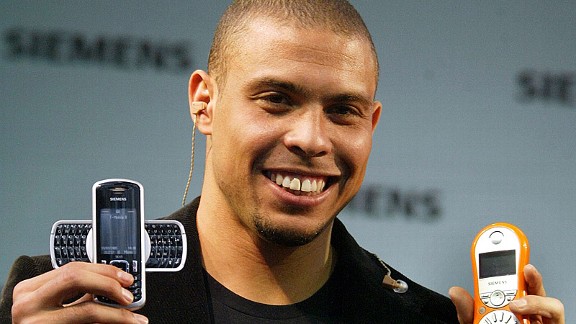 David Hecker/AFP/Getty ImagesSix years ago, Ronaldo was a paid spokesman. Now he'll be learning other sides of the advertising game in London
It's a sad fact that Ronaldo - and we're talking Senhor Luis Nazario de Lima here - never made it to the Premier League during his professional days, though his latest career move will see him come as close as he's ever likely to get.

Ronaldo will be moving to London for five months a year for the next two years to study advertising as an intern at WPP - the world's largest advertising and communications firm - under the wing of advertising supremo and WPP chief executive Sir Martin Sorrell.

Ronaldo, now 36 and obviously a bit strapped for cash, told Brazilian newspaper Meio e Mensagem:

"Eighteen years have passed and I've hardly studied at all. I feel a great need to become a student again.

"I've learned a lot in life, travelling, living abroad, just in the school of life.

"But I also have to immerse myself in something. Learning from Martin will be perfect. I won't leave him alone, I'll be asking him questions all day, just like a striker. He's going to have to tell me everything."

Ronaldo had been working with Sorrell for the past two years, heading up Brazilian sports marketing agency 9ine in his home country - a collaboration between the former Barcelona striker and WPP.

A word of warning for anyone out there who happens to play in a company 5-a-side league in the London area: Beware of buck-toothed ringers!