Flamengo also dispute Lionel Messi's goal record, claim Zico scored 89 goals in 1979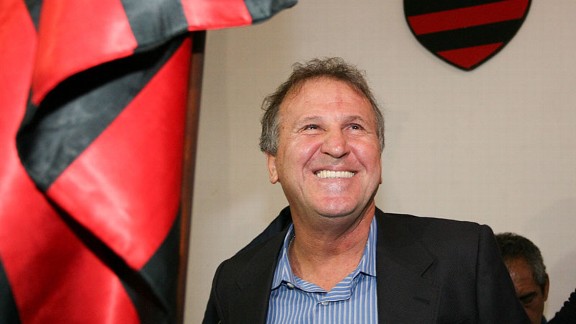 GettyImagesZico: 89 goals in 1979 despite being out injured for two months
It seems the Football Association of Zambia (FAZ) may have opened a veritable Pandora's Box when they disputed Lionel Messi's '86 goals in a year' record yesterday, with Flamengo going away, doing their sums overnight and today claiming that Zico scored 89 goals over the course of 1979.

The FAZ are adamant that former Zambian footballer of the year Godfrey Chitalu (nicknamed 'Ucar' after a battery brand that was said to never conk out) scored 107 goals in 1972 - the same year Gerd Muller set the previous record - but never had his feat verified by FIFA.

Now Flamengo are claiming that their prodigal son, Zico, scored 89 goals in 1979: 81 goals for his club side, seven for Brazil and one in a friendly between Argentina and a Rest of the World XI.

The Brazilian club were also keen to point out that Zico managed the feat despite being out injured for two months in September and November, with club statistician Bruno Lucena informing national sports daily Lance:

"We are upset. Messi still hasn't passed the milestone. If [Zico] had played for the whole year, he would have scored more than 100 goals."

Bloody Nora, it's like having kids squabbling in the back of the car! If you can't agree, then no-one gets the record!