Video: Roger Federer takes to court in Brazil kit, shows off his samba(ish) skills with large novelty tennis ball
Currently on the South American leg of his Gillette exhibition tour, svelte Swiss tennis rake Roger Federer took to the court in Sao Paulo in a full Brazil kit and wowed the crowd with a virtuoso(ish) display of 'large novelty tennis ball Joga Bonito' with his opponent Tommy Haas...



Seems this football/tennis fusion is becoming a bit of theme.

Federer also, as is tradition in Brazil, danced 'Gangnam Style' with a huge pink bunny in a Santa suit...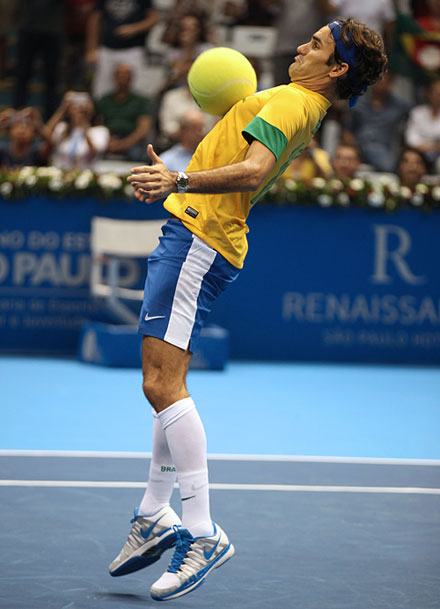 APRoger Federer shows off his football skills in Brazil