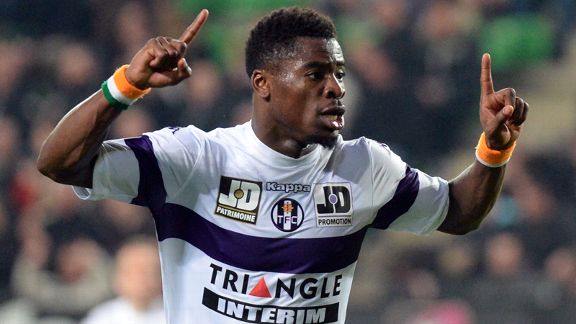 GettyImagesSerge Aurier has been tracked by some of Europe's elite.
Name: Serge Aurier
Age: 21
Club: Toulouse
Position: Right-back
Nationality: Ivorian (also holds French citizenship)

Anyone who has watched French football in recent years will be aware of the potential of Toulouse right-back Serge Aurier. Now 21, the Ivory Coast international already seems to have been around for an eternity, having broken through in the same Lens side as Raphael Varane in the 2010-11 Ligue 1 season.

Unfortunately for both, it was the same year in which Lens encountered relegation to Ligue 2. Continue Reading...