Scouting America: Can Jozy Altidore succeed in the Premier League?
England hasn't been kind to Jozy Altidore.

In his second stint in the Premier League, the U.S. international has exactly one goal in 18 appearances for Sunderland. This comes after a season where Altidore dominated in Holland, scoring 31 goals in all competitions for AZ Alkmaar. It was thought that Altidore made huge strides since his initial stint in the Prem, where he scored only one goal in 28 games for Hull, but so far the results suggest otherwise.

If Altidore doesn't improve his tally in 2014, he may have to search for his eighth team in eight years. But are the 24-year-old's performances completely his fault?

Similar to the situation at Hull, Sunderland finds itself in a relegation battle, currently sitting in 19th place with 18 points in 21 matches. Altidore hasn't had the chances that a striker on a decent or good team gets and is struggling to find a rhythm in the Black Cats' inconsistent offense. And that could be behind some of his missed sitters that have many shaking their heads.

To get an assessment of Altidore's performances so far, ESPN FC reached out to a scout who is currently employed by a Champions League club in one of Europe's top leagues (England, Italy or France). The scout was willing to submit an honest evaluation of Altidore as long as his identity wasn't revealed due to potential club tampering issues.


Here is his evaluation of Altidore: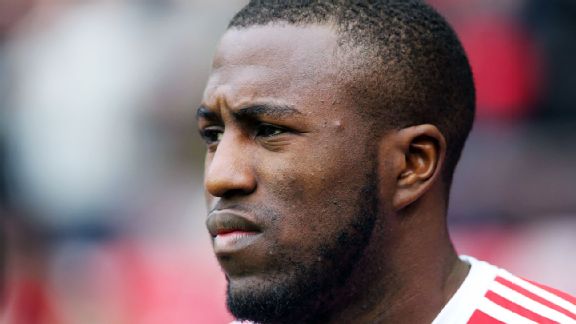 Ian Horrocks/Getty ImagesJozy Altidore hasn't found his scoring touch at Sunderland.
Strengths:

Altidore proved last season that he is more than capable of scoring goals at a high level. His 23 goals in the Eredivisie in his final year at AZ helped take his career to the next level and earned him a move back to the Premier League with Sunderland.

Those familiar with the American will know his physical attributes must be mentioned when discussing his strengths. He's fast, strong, agile and powerful. Despite being gifted naturally physically, he struggled a bit with the physical aspect of the Premier League during his first stint in England at Hull City. However, he's learned how to use his body much better over the past four years. He will always give defenders that difficult physical aspect of the game to think about.

Despite his lack of goals this season in England, he's actually become a much better finisher over the past couple of years. U.S. national team fans will have noticed a difference, especially in the latter portion of last year, where Altidore was getting himself in better positions and putting opportunities that he may have missed in years past away. He's become much calmer in the final third when given the ball in goal-scoring areas.

Tactically, he's become better at playing in various systems and has shown he is capable of playing alongside another striker in a 4-4-2 or on his own in a 4-5-1.

Weaknesses:

Technically speaking, Altidore sometimes struggles when the game gets very quick and he's forced to play in tight areas. His first touch, especially when his back is to goal, leaves a bit to be desired and can often lead to frustration from himself as well as his teammates who look to their target man to hold up the ball.

Though Sunderland have a handful of issues that need addressing this year, Altidore hasn't done enough off the ball to cause enough of a threat, either. Some will argue that he hasn't received the service a striker needs in order to be at his best, which is certainly valid at times, but in the Premier League, Altidore now finds himself against much more intelligent defenders who are able to read him easier than those in Holland. He needs to do a better job of creating chances for himself.

That inability stems from a slight lack of awareness and intelligence at times of where he needs to be and when he needs to be there. He managed in Holland and has shown with the U.S. that he is capable of scoring regularly, but the Premier League is an animal of its own and he'll have to learn how to fool defenders off the ball before he'll start to see results on it.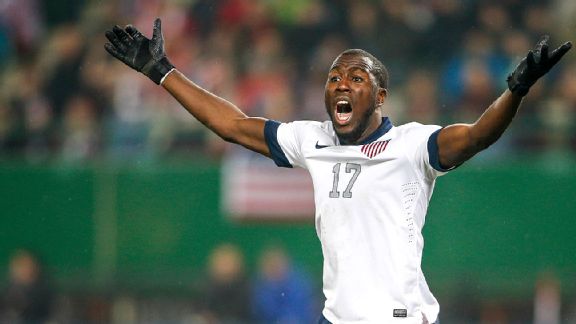 Christian Hofer/Getty ImagesThe jury is still out on whether or not Jozy Altidore's subpar performances at Sunderland will affect his U.S. national team performances.
Why he'll make it:

It isn't a question of whether or not Altidore will make it now. As stated, he dominated the Eredivisie last year and finished last season with 31 goals in all competitions for AZ Alkmaar. He's capable of scoring goals at the professional level, but just how high he can go and be effective is the question.

At 24 years old, he'll want to establish himself as a consistent goal scorer, and the only place he's been able to do that since moving to Europe in 2008 is in Holland. He's also had stints in Spain, Turkey, England but has only enjoyed real success in Holland.

Yes, all players want to challenge themselves and play at the highest level possible, but he was certainly doing himself and his club teammates much more justice playing at a level below the Premier League in Holland last season.

Maybe he should've considered joining a contending team in a league slightly below England, like a Ligue 1 or the Bundesliga. That being said, managers will always take a chance on a player who has such exceptional physical qualities as Altidore. I'm sure he'll get back to his scoring ways soon enough, but I don't think it'll be at Sunderland.


Why he won't make it:

Like many players who earn a bit of notoriety at a young age, Altidore will have to be mentally strong to continue to want to improve and seek out the next challenge. At 24, he's nearly spent six years abroad already and played for seven teams including the New York Red Bulls in Major League Soccer, where he got his start.

Can he overcome the ups and downs of the life of a footballer and in particular that of a striker? How he reacts to the first half of this season will be vital.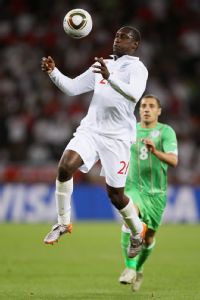 Alex Livesey/FIFA/Getty Images
Similar playing style: Emile Heskey

Heskey was never a particularly prolific goal scorer in the Premier League, but he did a job and was able to do it well. Like Altidore, Heskey, who now plays in Australia, was a strong and powerful frontman during his time in England.

He was able to bring others into play -- something Altidore has shown he is capable of doing (think Sunderland versus Newcastle) but needs to do more of -- and always gave defenders a difficult time just because of his work ethic and sheer size.

Heskey was able to score goals of all types, demonstrating his incredible power but also a bit of poise. Altidore has shown he is capable of powering through defenses as if they aren't there, but he has also shown that he has the delicate ability to curl a free kick over a stranded wall.

Rate this out of 5 for each:

Dribbling: 3
Finishing: 3
First touch: 3
Passing and vision: 3
Speed: 4
Aerial ability: 5
Strength: 5
Injury: 3 (where 1 means he gets injured a lot and 5 means he's always fit)
Maturity: 3
Defense (marking, tackling): 4
Score: 36 out of 50

Potential score: 37

Ratings meter:
0-10: Not even NASL level
10-15: Average NASL player
15-20: MLS role player
20-25: MLS starter
25-30: MLS All-Star
30-35: Starter on mid-, low-table EPL side or role player on top team
35-40: A solid starter on a top EPL club
40-45: A legit star player
45-50: Messi, Ronaldo

Current transfer fee: $9,500,000
Future transfer fee: $10.5-11M