Scouting America: Does Timothy Chandler deserve a U.S. spot?
Attention, Jurgen Klinsmann: Timothy Chandler wants back in with the U.S. national team.

In an exclusive interview with ESPN FC, the speedy fullback admitted that he isn't exactly sure why he hasn't received a callup to the Stars and Stripes over the past months, saying "It's been two or three months, that's the last contact that I've had with him."

However, is Chandler worth all of the considerable attention placed his way over the past year?

According to a Champions League scout, yes. The scout, who plies his trade in one of Europe's top three leagues, Germany, England and Spain, was willing to give an honest assessment of Chandler as long as his identity was kept secret to prevent potential club tampering issues.

"Despite his messing around, he would be a welcome addition to the U.S.," he told ESPN FC.

Here is the scout's evaluation of Chandler:

Strengths

Chandler's physical attributes are perfect for that of an outside back. He's very quick over short distances and powerful and fast over longer distances. He's aggressive and agile and consistently shows great fitness levels.

One of his best attributes is his ability to recover when his team is caught out. His speed often gets himself as well as his teammates out of difficult situations, especially when teams counter quickly and Nurnberg's defense is caught out of position.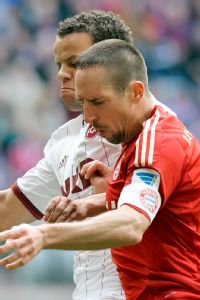 Guenter Schiff Mann/AFP/Getty ImagesTimothy Chandler provides a unique combination of size and speed.
On the ball, he's comfortable getting forward and continues to improve the little things wide players need to succeed at the highest level -- those little first touches to get the ball out of his feet quickly and the intelligence to pick out a cross early or beat his man and get to the endline. In possession, he's strong, powerful and confident.

Weaknesses

Though his ability to recover is very impressive, that often comes from him being slightly out of position. He has good awareness and is able to sense danger quite well, but he relies on his speed too much at times to get him out of trouble.

He can be a little erratic at times when he's on the ball and decides to come inside rather than running at players down the flanks. As mentioned, he always seems super confident when running with the ball at pace into space and at a defender, but his decision-making begins to struggle a bit when he comes inside and is presented with more options and situations.

Defensively, he can be a bit inconsistent with his closing down as well -- though he is quick and can get out to the opposition quickly, his approach to close down at times lacks a bit of urgency and gives the opposition a chance to pick out a pass, get a cross in or dribble into a better position.

Why he'll make it

Chandler has a lot of good qualities you want to see in an outside back. He's technically quite comfortable on the ball, he's more than capable of picking out a pass and he's blessed physically.

He's already been playing top-flight football for several years and continues to cement himself in Nurnberg's team.

Why he won't make it

Chandler has to continue improving his awareness when his team doesn't have the ball and the opposition is breaking quickly. Though he does possess fantastic pace that usually helps him recover, he can still improve that awareness and his positional sense as he continues his career.

It's not so much a question of whether he'll make it; it's more: Can he improve enough to earn a move to a bigger club and go from there?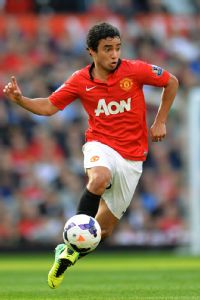 Shaun Botterill/Getty ImagesThe Champions League scout believes Timothy Chandler is very similar to current Manchester United right back Rafael.
Similar playing style: Rafael

Both Rafael and Chandler consistently display excellent energy levels and always provide their respective teams with good width and an outlet down the right.

They are both aggressive and difficult to get past defensively and are tough when it comes to going into tackles.

Since making the move from Fluminese to Manchester United, Rafael has also shown he is more than capable of going forward and is confident when he finds himself isolated in wider, more advanced areas.

As mentioned previously, in order to make it to the next level, Chandler will have to learn to read the game slightly better and improve his starting position when the opposition has the ball. Rafael has improved in that regard more and more since his move to the Premier League.


Rate this out of 5 for each:

Dribbling: 3
Finishing: 2
First touch: 3
Passing and vision: 3
Speed: 5
Aerial ability: 3
Strength: 3
Injury: 3 (1 meaning he's injured a lot and 5 meaning he's always fit)
Maturity: 3
Defense (marking, tackling): 4

Score: 32 out of 50

Potential score: 35

Ratings meter:
0-10: Not even NASL level
10-15: Average NASL player
15-20: MLS role player
20-25: MLS starter
25-30: MLS All-Star
30-35: Starter on mid-, low-table EPL side or role player on top team
35-40: A solid starter on a top EPL club
40-45: A legit star player
45-50: Messi, Ronaldo


Current transfer fee: $3,000,000
Future transfer fee: $4.5-6m