Scouting America: Does John Anthony Brooks have star potential?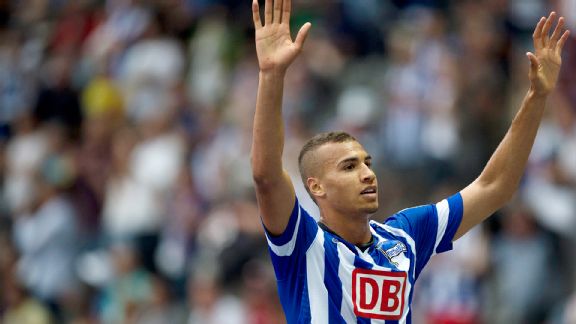 John Macdougall/Getty ImagesGerman-American John Anthony Brooks has helped lead Hertha Berlin to stunning start in the Bundesliga.
In 2009, Neven Subotic broke the hearts of many United States soccer fans in deciding to play for Serbia. Now in 2013, those same fans hope German-American John Anthony Brooks's future will be much different.

Over the past four years, Subotic has become a defensive juggernaut at center back, starring in a dynamic defensive duo for Dortmund with Mats Hummels, winning back-to-back German Bundesliga titles between 2010 and 2012. In comparison, out of the U.S.'s current crop of featured center backs, only Omar Gonzalez has had league success winning the MLS Cup twice with the Los Angeles Galaxy. It's clear to see that the center of the U.S. defense lacks top level experience and Sporting KC defender Matt Besler has been the only consistently reliable option thus far.

The U.S. coaching staff likely believes Brooks can help solve that issue. ESPN FC spoke with a Champions League club scout based in one of Europe's top-three leagues (England, Germany, Spain) to gain his assessment of the young defender and the scout is very impressed with his potential.

"He's got a great technical base and a great physical presence to him," the scout said, choosing to be anonymous to give an honest assessment. "Playing in one of Europe's top leagues at 20 years old speaks volumes and he'll only continue to get better with more experience."

Brooks has already secured a starting position for Hertha Berlin in the Bundesliga and has impressed in his opening six games. The recently promoted side has turned heads as it is currently battling for a Champions League spot in fourth place with 15 points. Brooks has played a big role in the Hertha's success. With his towering 6-foot-4 frame, he is a threat on both sides of the field and he plays with a confidence that is expected from a player in his late 20s, not one who just exited his teenage years in January.

"His range of passing is fantastic and gives any team that he plays in options when he's on the ball," the scout explained. "Midfielders know he can play that devastating line-splitting pass through the opposition, while strikers should always be alert to his ability to play longer driven balls forward.

"While some center backs shy away from playing those longer exploring passes because of a lack of confidence, Brooks excels in this department."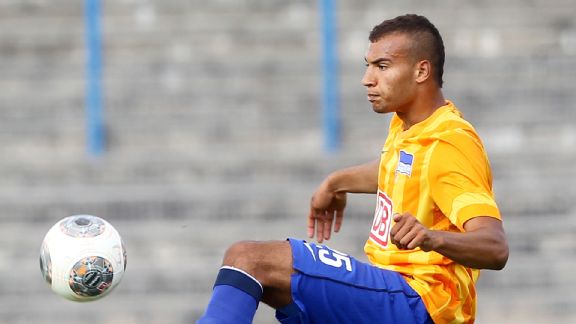 Matthias Kern/Bongarts/Getty ImagesJohn Anthony Brooks is great on the ball.
Still, U.S. fans have every right to be guarded in their optimism. As a result of an arm injury in late September, the U.S. missed its only chance to cap-tie Brooks until next summer's World Cup. As the center back's profile grows in Germany, there is a very real possibility that he could spurn Jurgen Klinsmann's advances and side with the country where he was born. While most German-Americans who have been capped to the U.S. have remained loyal, Timothy Chandler's wavering for years made him very unpopular with both the teams' fans and coaches.

If the U.S. wants to secure Brooks, it will likely have to guarantee playing time to him, which would be unfair to players like Gonzalez, Besler and Clarence Goodson, who have all paid their dues.

"Klinsmann's current crop of defenders has the advantage of having been with the team in multiple camps and multiple competitions heading into the World Cup," the scout stated.

"On paper, Brooks is interesting because he plays in the Bundesliga week in and week out and faces arguably the best competition compared to the likes of Gonzalez and Besler, but Klinsmann will want his back four to be a comfortable and cohesive unit when the competition starts. It wouldn't hurt to play him in several competitive friendlies as the tournament approaches, though, to see how he does.

"Is he a shoe-in for a spot to Brazil? No. But it is hard to overlook an exciting 20-year-old who is playing regularly in the Bundesliga."

Both Brooks and Klinsmann have an interesting decision ahead.

Here's the scout's evaluation:

Strengths:

"Brooks' distribution makes him very interesting for the future of the U.S. national team. He's technically very good, especially considering he's 6 foot, 4 inches, and teams are always looking for naturally left-footed players."

"Defensively, his physical presence will always make him difficult to get around. He's become better and better at timing his last-gasp tackles and seems to get a couple in every game he plays in. He's brave and isn't afraid to throw himself into a tackle if its needed. Central defensive positions are oftentimes reserved for older, more experienced players, but Brooks' confidence and mature demeanor helps greatly make up for that lack of experience."

Weaknesses:

"That lack of experience at the top level can be seen at times in Brooks' game but its natural and part of the learning curve."

"Though he's often very good at timing his sliding challenges to perfection, the fact that he finds himself on the ground so often in matches indicates that his starting position isn't always the best. A defender like Paolo Maldini was able to play into his late 30s because of his ability to read the game so effectively. As play develops, it sometimes just takes one or two steps to the right or the left to anticipate a pass or movement. At the moment, Brooks lacks that little bit of quality in his awareness, but it'll certainly improve if he continues to play against the Bundesliga's best attacking talent."

"Also, despite his great size, Brooks' can also look to improve his aerial ability. Teams look at their central defenders to impose their authority on a game whenever a ball is in the air, and Brooks at times struggles to do that. Being tall is one thing, but being powerful and strong in the air is another. If Brooks can instill that tenacious attitude into his game, he will be very difficult to get past."

Similar Player: Jerome Boateng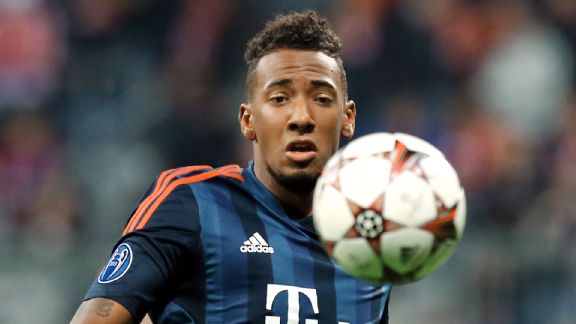 Martin Rose/Bongarts/Getty ImagesJerome Boateng has become a top player at Bayern and similar to John Brooks, started his career at Hertha Berlin.


"They've both got great presence at the back and are comfortable on the ball with fantastic passing ranges. Boateng is clearly far more experienced at the moment having played in two Champions League finals and both the European Championships as well as the World Cup for Germany, but Brooks is still young and will get his opportunities if he continues to improve."

"Also, interesting to point out that Jerome started his career at Hertha as well."

Ratings (out of 5):

Dribbling: 3
Finishing: 2
First Touch: 3
Passing and Vision: 4
Speed: 4
Aerial Ability: 3
Strength: 3
Injury: 3 (where 1 means he gets injured a lot and 5 means he's always fit)
Maturity: 4
Defense (Marking, Tackling): 4

Total Score: 34 out of 50
Potential Score: 40

Ratings Meter:
0-10: Not even NASL level
10-15: Average NASL player
15-20: MLS Role Player
20-25: MLS Starter
25-30: MLS All-Star
30-35: Starter on mid-, low-table EPL side or role player on top team.
35-40: A solid starter on a top EPL club
40-45: A legit star player
45-50: Thiago Silva, Hummels, Vincent Kompany

Current transfer fee: $5 million
Future transfer fee: $10 million to $15 million