Scouting America: How good is German-American Gedion Zelalem?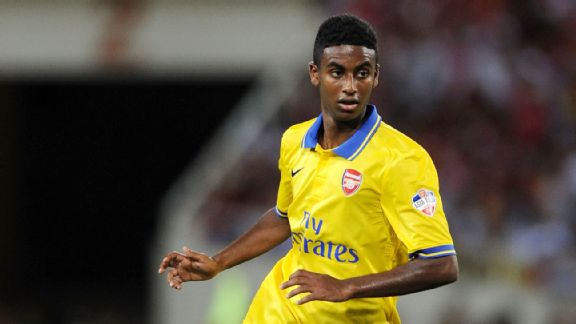 Stuart MacFarlane/Arsenal FC via Getty ImagesArsenal's teen prodigy Gideon Zelalem has United States soccer fans drooling over the possibility of him joining the Yanks in the future.
It only took a brief 20-minute cameo for promising teen star Gedion Zelalem to catapult himself into a household name for football fans.

The lanky 6-foot-1 playmaker impressed during his professional debut for Arsenal, coming on as a late substitute against Coventry and displaying a confidence and poise on the ball that belies his age -- he's only 16. Despite Zelalem's minor role in the Gunners' 4-0 win, speculation has already begun over his future.

German-born Zelalem is eligible to play for three nations -- Germany, United States and Ethiopia -- and all three nations have been closely following his progress. In Ethiopia, he is already a national icon with even the country's prime minister begging him to represent the Walias team. However, speculation suggests that the central midfielder's real decision is between Germany and the U.S.

Zelalem is already a Germany youth international, which would suggest that he's leaning toward Die Mannschaft. Still, there may be some loyalty to the U.S. After all, he spent his formative years in Maryland and developing his skills at Olney Rangers. It was his coach at Rangers who recommended Zelalem to Arsenal and started his now-promising career. Plus, if Zelalem's playing time continues to increase, the chances of him seeing immediately playing time for the U.S. are a lot higher than Germany -- Joachim Low already has plenty of young, talented midfielders to choose from in the pipeline. But are people getting ahead of themselves in expecting so much from a developing teen?

Zelalem hasn't played a half for Arsenal yet, let alone started for the Gunners. While Arsene Wenger is a manager who likes to give youth a chance, it is likely that Zelalem will be brought along slowly over the next two or three years. But he'll definitely be worth the wait, according to a Champions League scout based in one of Europe's top three leagues (Germany, Spain or England).

The scout raved about Zelalem's potential and was willing to give an honest review of the Arsenal prospect, as long as his identity wasn't revealed to prevent any club tampering issues.

Here is the Scout's assessment of Zelalem: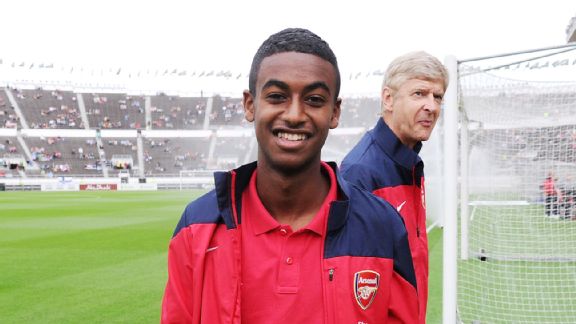 Stuart MacFarlane/Arsenal FC via Getty ImagesGedion Zelalem is the first Arsenal player born after Arsene Wenger took over the Gunners to play for the team and the manager has high hopes for the midfielder.
Strengths:

Zelalem has shown in his brief moments with Arsenal's first team why he's been talked about as one for the future and potentially the next Cesc Fabregas. Though he's still got a long way to go, his intelligence and awareness levels are far beyond his years, and for a teenager to be able to step into any first team, let alone Arsenal, he has to have that intelligence and awareness to keep up with the speed of play.

Technically, he is very comfortable on the ball for a player his age. You can see that ability when he receives the ball under pressure and is able to get out of tight situations with his first touch, whether it be a pass out of danger or a touch away from his defender.

As mentioned, his awareness of his surroundings and his calm nature when in possession are both also excellent. He's shown on more than one occasion that he is more than capable of picking out a pass that can split several opposing lines and wreak havoc on defenses.

Just like Adnan Januzaj has shown at Manchester United this season, these young players who make that step up to the first team need to blend right in with their surroundings and keep the standard at a certain level. The young, almost naive, nature of these kids also gives them the confidence to try different things -- like Januzaj's long winding runs and Zelalem's pinpoint through balls. Zelalem has that confidence and that belief in himself, which keeps him composed and able to make good decisions on the pitch.

Weaknesses:

He is still young, but every player has weaknesses to work on. While his ability on the ball is excellent, off the ball he'll have to continue to learn how to play both ways, when his side have possession and when they are trying to get the ball back.

Patrick Vieira was the perfect example of a player who could not only create magic when on the ball, but did everything he could to fight and win the ball back when his side lost it.

The youngster will have to build his strength and his power as well as he continues to grow, but this will come with time. He may not be the strongest player out there now, his lack of strength has forced him to use his intelligence to play quicker and smarter, which could help him in the long run.

Why He'll Make It:

It is obviously still very early, but there are always high hopes for any player who makes his professional debut at age 16. From the little glimpses of Zelalem that the world has seen in preseason and in the FA Cup, the youngster has a solid set of tools that could take him very far.

His intelligence seems to go hand in hand with his maturity on the pitch. Already you can see that other players around him trust him with the ball, which speaks volumes when a player steps onto the pitch at that age, especially in the middle of the park.

He also has a great mentor and manager in Arsene Wenger who has shown he is capable of taking 16- and 17-year-old standouts and turning them into first team regulars.

Why He Won't Make It:

There are still so many factors that could affect Zelalem's development. Will he grow physically? Can he handle the pressure of being a teen standout at one of the world's biggest clubs? Already there have been so many comparisons to Fabregas, Zidane and other top midfielders.

Whether or not he is able to cut out the daily distractions from his life and focus on his football and his development will be vital in his growth and maturation as a professional footballer.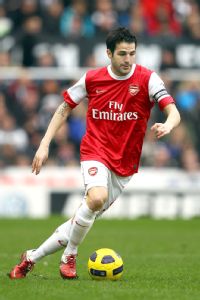 Richard Heathcote/Getty Images
Similar Playing Style: Cesc Fabregas

The comparisons to Fabregas aren't far off for many reasons. Both players made their Arsenal debut at 16 years old. They both play in similar positions, and they both created a buzz for similar reasons.

Although Fabregas eventually left Arsenal for Barcelona where he has been used in various positions in the attack, he made his name in London, where he wowed Arsenal fans with some of the best passes they've seen in years.

From the quick glimpses Zelalem has shown the world in his appearances with the first team, he too has that ability to get the ball, shift his way out of pressure and punish an opposition with a perfectly weighted and timed ball.

Fabregas has since developed his game much further -- he's also won a World Cup and two European Championships in the process -- but the pair certainly share similar traits when it comes to maturity, intelligence and execution on the pitch at a young age.

Rate this out of 5 for each:

Dribbling: 3
Finishing: 2
First Touch: 4
Passing and Vision: 5
Speed: 2
Aerial Ability: 2
Strength: 2
Injury: 4 (where 1 means he gets injured a lot and 5 means he's always fit)
Maturity: 4
Defense (Marking, Tackling): 3
Score: 31 out of 50

Potential Score: 43

Ratings meter:
0-10: Not even NASL level
10-15: Average NASL player
15-20: MLS role player
20-25: MLS starter
25-30: MLS All-Star
30-35: Starter on mid-, low-table EPL side or role player on top team
35-40: A solid starter on a top EPL club
40-45: A legit star player
45-50: Messi, Ronaldo

Current transfer fee: $2.5 million
Future transfer fee: $15-30m