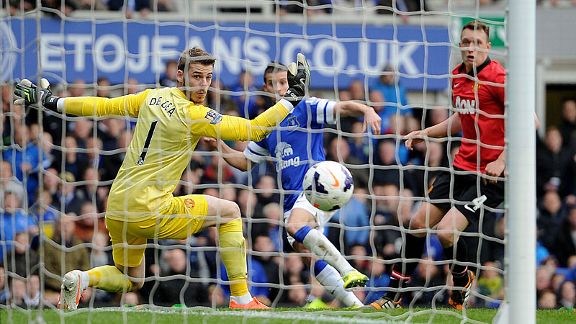 GettyImagesKevin Mirallas' goal doubled Everton's lead after Leighton Baines' opener.
Reaction to Everton's 2-0 win vs. Manchester United in the Premier League.

1. Moyes' depressing return

On the previous occasion David Moyes emerged from the Goodison Park tunnel, he was granted a guard of honour. This time, his arrival was accompanied by a chorus of boos. While Moyes hoped to maintain a low profile on his way to the dugout, letting both teams and the Everton coaching staff appear before him, there was no chance. The Evertonians who cheered him in May as an 11-year reign approached its end have changed their opinion of the "Moyesiah. Continue Reading...