Premier League: Five best signings
Richard Jolly picks out the five best signings of the Premier League season.

5. Matija Nastasic (Manchester City, £12 million)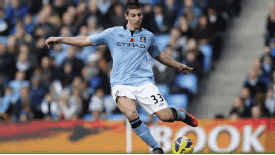 PA PhotosMatija Nastasic has gone from an unknown to a vital player for the deposed champions
Deadline day seemed to double up as desperation day for Manchester City, whose frantic attempts to bolster their squad resulted in the signings of Richard Wright, Javi Garcia, Maicon and Scott Sinclair. Roberto Mancini spent much of the season lamenting City's summer business and implying it is the reason they did not retain their title. Yet there is one anomaly amid the mediocrity: Matija Nastasic has proved a superb addition, a centre-back whose composure belies his 20 years and who quickly established himself as Vincent Kompany's regular partner. Then a teenager, he was given the most intimidating of debuts, away at Real Madrid, but coped admirably and has gone on to excel. It was scandalous he was omitted from the shortlist for the PFA Young Player of the Year award.

4. Romelu Lukaku (West Bromwich Albion, loan)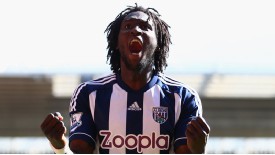 GettyImagesRomelu Lukaku was key to West Brom's successful season.
The numbers are rather embarrassing for Chelsea. The strikers they have fielded this season have a grand total of 11 league goals between them. The one they deemed surplus to requirements and loaned out has 17 on his own, even though he has only started just over half the games. In part, that shows how effective Romelu Lukaku has been as an impact substitute for West Bromwich Albion although, truth be told, he can seem equally capable of terrorising defenders when he starts. Big, powerful, quick and aggressive, the man who may be the future of Chelsea's attack resembles an iconic figure from their past, Didier Drogba. So, though, does another in the West Midlands at Aston Villa.

3. Christian Benteke (Aston Villa, £7 million)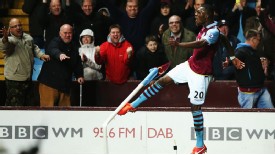 GettyImagesBenteke joined Villa from Genk
Remember the early-season furore when Paul Lambert dropped Darren Bent? Now imagine the outrage if he included the Englishman and left Christian Benteke out. It would not happen, a sign of the swift progress Benteke has made, from unknown Belgian who had seemingly arrived for an inflated price, to one of the most feared forwards in the division. He remains raw, but Benteke has allied his awesome power with a considerable impact. By scoring 19 and making four of Villa's 45 league goals, he has been involved on the half of the occasions they have put the ball in the net. No one in the division has contributed to a higher percentage of his side's strikes.

2. Robin van Persie (Manchester United, £24 million)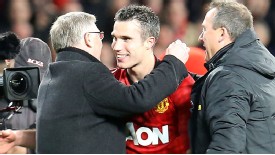 GettyImagesSir Alex Ferguson signed Robin van Persie to win back the title - and he did not disappoint
For many, the best player of the season. For the majority, the most influential. Robin van Persie has been the single biggest factor as Manchester United have reclaimed the title. His 25 league goals have tended to arrive at important moments, against elite opposition or, in the case of his volleyed second against Aston Villa, in simply stunning fashion. A footballer who was Arsenal's figurehead now looks a quintessential United player.

1. Michu (Swansea, £2 million)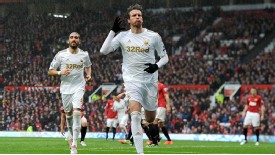 PA PhotosMichu came to England as a goalscorer in Spain but few expected him to plunder so many
Robin Van Persie cost £24 million and helped United win their 20th title. Michu cost a twelfth of that and was a major reason why Swansea won the first major trophy in their 100-year history. Along with the Spaniard's 21 goals, that is a prime reason why Michu is the signing of the season. And while Swansea have spent virtually all of the campaign in the top half, it should not be forgotten that when it began, many wondered if they would be embroiled in a relegation struggle. Particularly prolific in the first few months, Michu ensured they would stay up with plenty to spare.