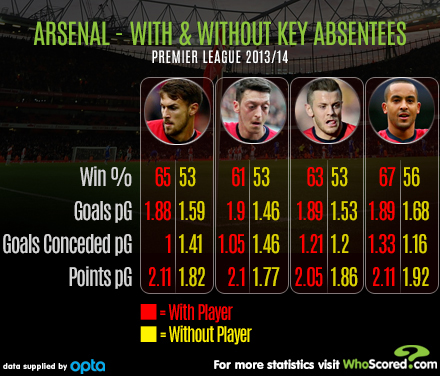 Other / ESPN FCArsenal have struggled without some of their best players.
Arsenal's comeback win in midweek moved them back into familiar territory, for the time being at least, with the Gunners having never finished outside the top four during Arsene Wenger's 18-year reign. The fact is that the remarkable record is out of their hands for now, with Everton just a point below them with a game in hand, albeit having to face title hopefuls Manchester City.

Wenger's aspirations have fallen from top spot -- a position his side held just 10 games ago -- to fourth place in two short months, and there's a sense of "same old Arsenal" to their relative dip in form. Continue Reading...