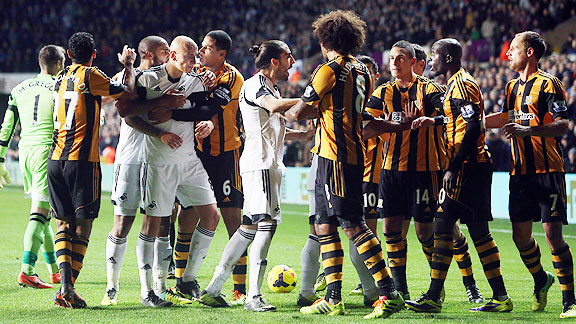 Geoff Caddick/AFP/Getty ImagesSwansea's draw with Hull City on Monday had its share of tense moments.
To re-appropriate Horatio Smith's famous quip, inconsistency is the only thing in which Swansea City have been consistent, at least during this season. The Swans were at it again during Monday night's 1-1 draw with Hull, a game in which apparently three sides took part; bad Swansea, good Swansea, and Hull City.

- Report: Swansea 1-1 Hull City

Perhaps the most telling symptom of inconsistency is that Michael Laudrup is yet to field the same starting XI in back-to-back games this season. Continue Reading...