Williams stokes Suarez's fire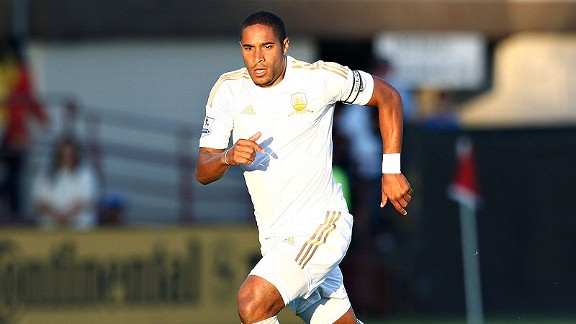 Tony Medina/Getty ImagesSwansea defender Ash Williams is no fan of Liverpool striker Luis Suarez.
"He's streets ahead of any player I've truly disliked since we've been in the Premier League". Words like these, from Ash Williams's new biography, could be seen as fighting talk, and that can only add extra spice to the Swans' Sunday showdown with Liverpool at the Liberty. Williams was speaking about Liverpool forward Luis Suarez, a villain who even Liverpool supporters would hate were it not for his prodigious scoring touch, and one who sometimes threatens to turn the Premier League into pantomime.

Listing Suarez's "utter contempt for us" and propensity for "[diving] more than any other player I've played against before", as reasons for his dislike, Williams has surely stoked Suarez's fire ahead of the clash, but that might not be to the Swans' advantage. After all, in the Merseyside derby, Suarez responded to Everton manager David Moyes' negative pre-match comments about the Uruguayan's theatrics by producing two goals, and was only denied the late winner by virtue of an incorrect offside call.

Suarez himself has admitted he is motivated by the jeers of opposing crowds, and while he has never scored against Swansea in league play, that could change on Sunday given the form the striker has shown so far this season (Suarez has ten goals in 12 appearances). Suarez did manage to score in the Capital One Cup fixture between the sides on Halloween.

The game on Sunday will see Brendan Rodgers and Joe Allen return to the Liberty for the first time since both men departed for Anfield in the summer. While the league cup fixture somewhat spoiled the sense of occasion by forcing a meeting earlier than expected, it did provide an opportunity for one side to win bragging rights over the other ahead of this clash. As we know now, it was Swansea who emerged victorious in a comprehensive display against their former boss's new side. However, while Swansea fielded a near full-strength side for that tie, Rodgers attempted to rotate his squad; a gambit which didn't work, as evidenced by the introduction of lynch-pin Steven Gerrard and Suarez himself at the half, with limited success. On Sunday, things will be different.

Liverpool will be looking to maintain a seven game unbeaten streak in league play, while the Swans will be looking to continue the momentum they earned with a prized win over Newcastle at St James's Park last week. As such, both sides will be fielding full strength squads and pulling no punches -- perhaps literally for Williams, who has described how Suarez's "manner and behaviour made me want to knock him out". Suarez will no doubt be looking to exploit the Welsh captain's emotive disdain, and would love to win a penalty against Williams. That might be a hard task in front of a Swansea crowd, and Williams' comments -- judged worthy of investigation by the FA -- might have made the referee's job that much harder.

Sunday's game was meant to be all about Rodgers' return, but Williams' public feud with Suarez has firmly turned the focus on the match-up between those two men. It looks likely to be the battle which will define the match, and go some way to determining the winning side. Without Suarez, Liverpool pose little scoring threat. Williams is as aware of this vulnerability as anyone else, though trying to unsettle the forward with a war of words prior to the game is a dangerous tactic. Regardless of whether his words will have any effect on Suarez, Williams has put a lot of pressure on himself to contain the Uruguayan. Fortunately, Williams is the kind of player that loves a challenge. Let's hope he's up to it.

Prediction : Irresistible force versus immoveable object? This one could well be a draw. However, if Williams wins the battle of wills against Suarez, look for the Swans to nick it.