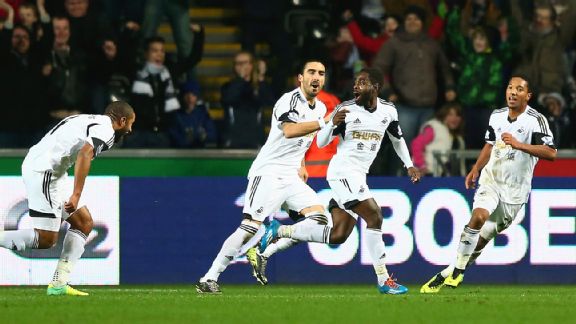 Michael Steele/Getty ImagesNathan Dyer, center, started Swansea's scoring party in their 3-0 win versus Newcastle.
What a difference a day makes -- or three days, anyway. After the disconcerting lack of passion shown in Sunday's defeat, the real Swansea City stepped forward Wednesday night and put three goals past Newcastle. Most remarkable was that the Swans' goal-scoring splurge came in a game played for the most part with no striker.

- Report: Swansea 3-0 Newcastle

With Wilfried Bony following Michu into the treatment room a few games back, the job of starting striker has lately fallen to loanee Alvaro Vasquez. Continue Reading...