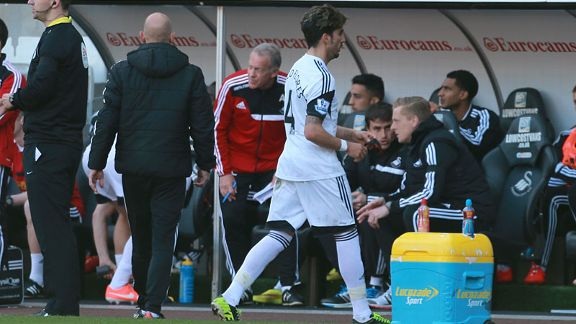 GettyImagesSwansea's Chico Flores heads for the tunnel after his controversial sending off against Chelsea.
It's hard not to feel a little bit sorry for Swansea. Trying to get something out of Chelsea was going to be difficult enough without having to play with ten men for most of the game. Although they ultimately lost, they did so by the smallest possible margin, 1-0, which is impressive given the circumstances. And in all honesty, even with 11 men, a 1-0 defeat would still have been reasonable. It was no rout, and the Swans looked and played like a decent mid-table team.

The biggest talking point of the game was obviously Chico Flores being shown the red card with barely 15 minutes played. Continue Reading...