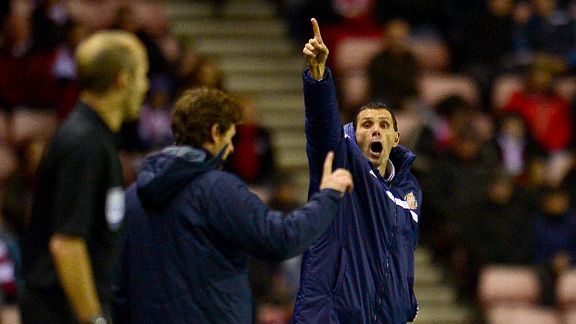 PA PhotosGus Poyet: The only way is up.
Remove the heavy clouds of depression clinging over the Stadium of Light and try to locate flecks of blue sky. It is not an easy task, but let us try in any case.

If we looked only at the second half of Saturday evening's 2-1 defeat against Spurs, ignoring the short spells of bright play, we would not get very far.

But it is possible to persevere. The season is still only 15 games in. Although the gap between Sunderland and a position of safety is now six points, there are still 69 to play for between now and May; 33 of those will be at stake in the matches against the eight teams immediately above. Continue Reading...