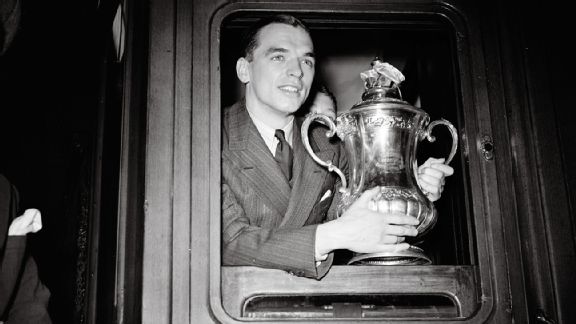 Getty ImagesRaich Carter was the captain of Sunderland's 1937 FA Cup winning team.
Had Raich Carter lived to be 100 and retained the power of his senses, he would surely have savoured Sunday's FA Cup quarterfinal encounter between the two clubs with which he was most closed associated: Hull City and Sunderland. The winner is guaranteed a semifinal trip to Wembley -- and another if they can win that.

- Report: Manchester City 3-1 Sunderland

Carter was captain of Sunderland, his hometown, on the day the club won the FA Cup for the first time, in 1937, a year after claiming the top-flight league title. Continue Reading...