Semi against Manchester United offers cup glory in a grim season
Manchester United and Sunderland have differing definitions of disappointment and crisis.

For followers of the Red Devils, failing to win any competitive game is bitterly disappointing. Losing five home matches in as many months is a crisis. Life has taught Sunderland fans to place the dividing line between success and failure at a different point. Success currently would be a couple of wins in succession.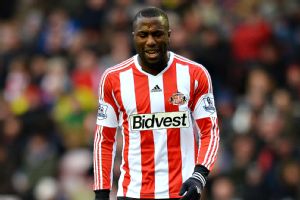 Mark Runnacles/Getty ImagesBeating United in the league cup won't paper over the fact that Sunderland are propping up the Premier League table.
Yet a string of games at the Stadium of Light, the early ones easy enough but later including two challenging opponents in Southampton and Chelsea, has led Gus Poyet's team to the semifinals of the Capital One Cup, with the first leg at home to Manchester United on Tuesday night. A simple passage in the FA Cup third round -- again at home, to Carlisle United -- brings a fourth-round visit from Peterborough United or Kidderminster Harriers, making further progress likely.

But how many Sunderland supporters would reluctantly sacrifice both cups runs if offered a Premier League finishing position at least three places higher that the relegation zone, which is where the club currently sit?

I make no secret of wanting the club to win every game in which they participate and have no time for tactical considerations; never, for example, would I wish for Sunderland defeat because it would send Newcastle United down. That departure from tribal values may well place me in a minority. But I suspect most fans would support me in putting league survival some way above glimpses of cup glory. Best of all would be two winning appearance at Wembley plus salvation; the bookmakers' odds on that happening should be as generous as the ambition is far-fetched.

A measure of how grave United supporters perceive the woes confronting David Moyes to be, especially after defeat at home to Swansea City brought a dismally early exit from the FA Cup, is that some are now unsure what to expect from the league cup semis. "From where I'm sitting, you guys are favourites," a United-following friend wrote to me at Facebook.

My own experience of cup games against United goes back to schooldays. Paper round money was set aside for the FA Cup quarterfinal replay at Roker Park in March 1964. The United team included George Best, Bobby Charlton and Denis Law but was fortunate to have a second crack at reaching the semis, having come back from 3-1 down to snatch a draw at Old Trafford.

In the event, if memory serves correctly, I got in free. The official records say fewer than 47,000 were inside Roker that night. In fact, the crowd was probably in excess of 70,000, gates having been opened as crowds surged forward toward and I was among the many propelled into the stadium.

We saw Nick Sharkey and a Maurice Setters own goal give Sunderland, then in a promotion season from the old second division, a great chance of pulling off a notable win. But Law and –- in the dying minutes of extra time -– Charlton sent the tie to a second replay, which United, the cup holders, won with ease (5-1), though they did not go on to reach the final. West Ham beat them 3-1 in the semis to secure a Wembley place and then lifted the cup by defeating Preston North End in the final.

Much more recently, I caught a 2-1 win for Sunderland in a fourth-round league cup game in 2000, Kevin Phillips scoring the winner from the penalty spot after Phil Neville incorrectly advised Raimond van der Gouw, in the United goal, on which way to dive.

The odds are against Sunderland overcoming United, even an underachieving United team, over two legs this month. An aggregate United win by four goals would surprise no one. But the task is not beyond Poyet's men. A spot of luck, a significant raising of players' games and a stubborn resistance to cling on to any lead taken to Old Trafford could be enough to cause an upset.

The Uruguayan head coach himself will doubtless be thinking at least as hard about Saturday's Premier visit to Fulham, yet another of those games he ought to regard in must win terms.

However nobly he -- and I -- wish his team to perform in two legs against United, there is now a series of such fixtures looming and a failure to start converting need into reality would all too soon make fourth-bottom a distant dream.