Changing places: the ins and outs, truth and lies of transfer windows
It came as little surprise that Clint Dempsey should pass up the opportunity to reply to my tweet suggesting that, as a keen fisherman, he would find a great choice of waters within easy reach of Sunderland on which to pursue his hobby.

This was no more than a cheeky response to another message on Twitter, from a radio journalist who specialises in such matters, to the effect that personal terms - a euphemism for wage demands - had presented an obstacle to Sunderland's attempts to sign the big Texan from Fulham. Money, I hoped to persuade him, is not everything.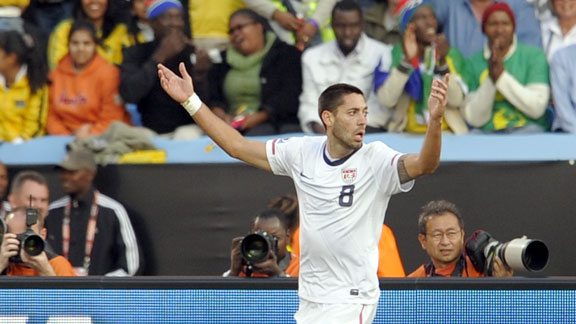 Clint Dempsey might like a spot of fishing

© Getty Images



Now there are few players available as time runs out before the transfer window slams shut that I would more like to see in our red and white stripes. But despite the radio man's tweet, and all the stories that have appeared in print or online, I am far from convinced Sunderland have ever been as interested in him as has been suggested. Or, should the opposite be true, that wage levels were as important as his preference for signing for a supposedly bigger club.

But the fact is that I simply do not know. Unless and until clubs, managers or the players themselves confirm or announce interest, it is safest to take every scrap of speculation with not so much a pinch of salt as a truckload. And even they are not always the most reliable of sources.

I have one piece of compelling anecdotal evidence to offer anyone wondering how to assess the deluge of reporting during transfer windows. A few summers ago, someone then very high up the pecking order at Sunderland AFC told me that of the scores of names linked with the club, only a handful had ever been targets. And nearly as many others had been sounded out without attracting the least attention.

There is no reason to believe things have changed. This is not the fault of imaginative sports writers alone. Agents, clubs, the players themselves and "informed sources" - likely to be any of the foregoing - also help to spread dodgy transfer tales.

Sometimes, of course, the gossip turns out to be well-founded. Looking at my own club, you could argue that speculation about Carlos Cuellar, Steven Fletcher and Adam Johnson proved, in the end, to be true.

But nearly 40 other names appear in the "rumour mill" list of players compiled by Sunderland AFC's own official website (the list itself being a spectacular example of clubs having it both ways; don't they or their managers often complain that such rumour-mongering causes unwelcome distraction?).

In the case of Dempsey, a quick glance at recent stories has the following range of headlines:

* Clint Dempsey nearing Sunderland switch as talks with Fulham continue
(Metro.co.uk)

* Dempsey to settle for Sunderland after asking price is met ...
(Daily Mail)

* Dempsey ... not on Sunderland radar
(Sunderland Echo)

You really just have to take your pick. Or ignore every unsourced transfer story until the window closes. Meanwhile, where did I put that list I was drawing up of great North-eastern fishing locations for Clint Dempsey?