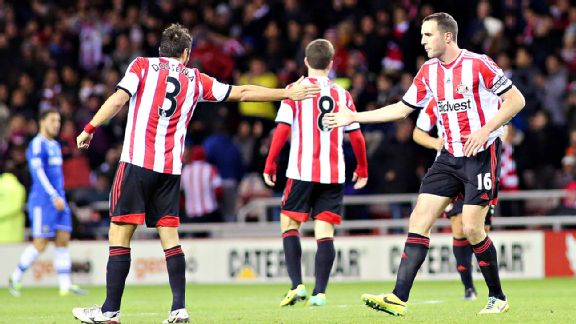 Ian T Horrocks/Getty ImagesIt was a hard-fought effort from John O'Shea and Sunderland, but it was not enough against a superb Eden Hazard and Chelsea.
No shame, no complaints.

Sunderland played their full part in one of those games, full of sharp attacking and shoddy defending that divides lovers of football, the impassioned and the purists. The wonderful spirit shown by an unfancied home side was not enough to save the game, but did reduce formidable opponents to pantomime time-wasting as time ran out.

Sunderland 3-4 Chelsea.

- Heneage: Three things: Sunderland vs. Chelsea

The truly great goals in a busy midweek Premier League programme were scored elsewhere. Continue Reading...