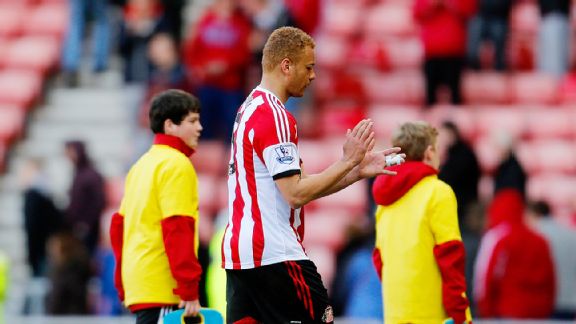 Paul Thomas/Getty ImagesIt remains to be seen if Wes Brown will be back with Sunderland next season.
The mathematics will not quite be done at the Etihad. Manchester City may score for fun against Sunderland on Wednesday night, or an extraordinary display by the visitors could produce a shock. But neither the title nor relegation will be decided by this single match.

- Report: Sunderland 0-1 Everton

Now back to reality. City, arguably, remain perfectly viable contenders to top the Premier League come May 11. No one any longer seriously doubts that Sunderland are heading for another spell in the Championship. Continue Reading...