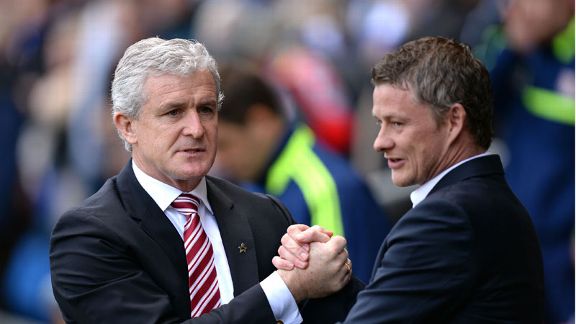 PA PhotosMark Hughes and Ole Gunnar Solskjaer shake hands before Saturday's 1-1 draw.
Stoke continued their good run of form with what could end up to be a valuable point at Cardiff, sharing the spoils after a 1-1 draw against their old foes.

It was another slow start from the Potters in both halves -- an unwelcome facet of their play so often this season -- but for the periods in between they looked assured and in control of the game. It was frustrating to see the side miss more chances, much as they did against Newcastle, though it was encouraging that the ball and players found themselves in such good, offensive positions. Continue Reading...