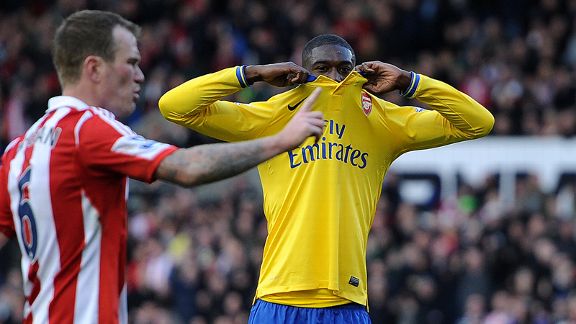 PA PhotosYaya Sanogo shows his disappointment as Stoke held firm.
As England manager Roy Hodgson sat himself down at Southampton's St Mary's stadium to watch players he has made his mind up on already, Ryan Shawcross captained Stoke to a 1-0 win over Arsenal on Saturday, much like he had done against Manchester United and Chelsea in recent weeks.

While Hodgson is of the opinion those last two clubs have the "better options" at centre-back for England, Stoke's skipper continues to impress and shut out the league's finest. Continue Reading...