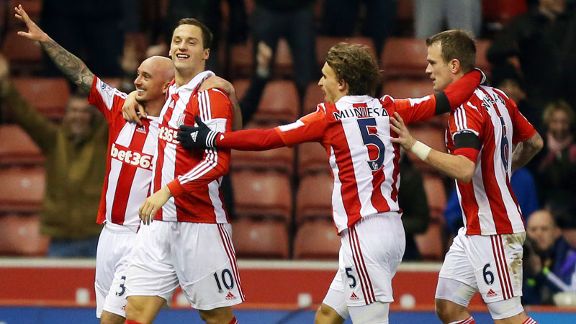 PA PhotosStoke City's Stephen Ireland celebrates the second.
Stoke City turned a corner on and off the pitch on Saturday as they justifiably came away with all three points following a thrilling 3-2 win over Jose Mourinho's Chelsea at a raucous Britannia Stadium.

The result was huge, not least because it is the first time the Potters have beaten the Blues in 38 years (before I was even born!). The win also gave everyone a much needed boost following a disappointing result against Cardiff, taking the side to a much more comfortable 12th in the league. Continue Reading...