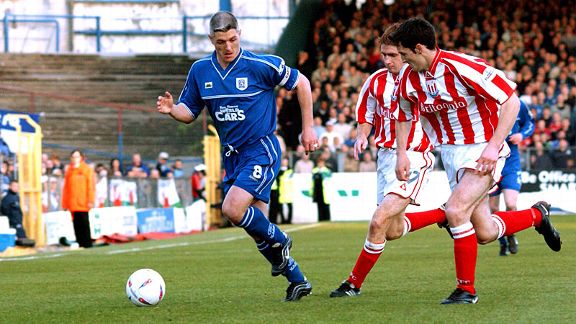 GettyImagesGraham Kavanagh in Cardiff colours during the playoff tie against old club Stoke in 2002.
Saturday sees the Potters make the trip down to Cardiff to take on a side with whom they have built an unlikely rivalry with over the years. There's clearly no geographical significance to the tie or any other logical link between the clubs other than a bitter relationship borne from their time shared in the lower leagues.

It was not long after the turn of the millennium and Stoke had again failed to win promotion out of the god-awful third tier of English football under the stewardship of their Icelandic owners while, across the border in Wales, Sam Hammam had rocked up with a pocketful of promises. Continue Reading...