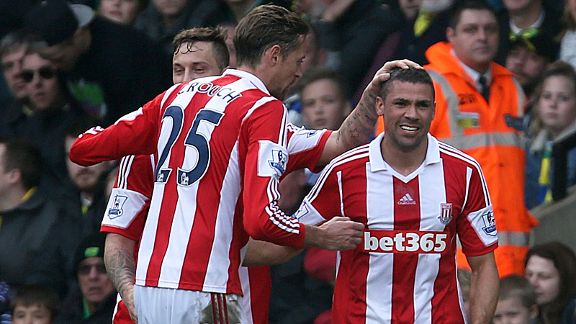 GettyImagesStoke celebrate after Jonathan Walters levelled from the spot at Norwich City.
Mark Hughes and his team will perhaps see the 1-1 draw with Norwich as a point gained but following a first 15 minutes where the Potters could have had two if not three goals, he might also see it as an opportunity missed.

It was a great start from Stoke who seized the initiative as soon as the whistle went which, following a season of slow starts especially away from home, was a welcome sight. It didn't take long, however, for the age old issues to rear their ugly, pace-less heads. Continue Reading...