Treason! Saints take on the Swans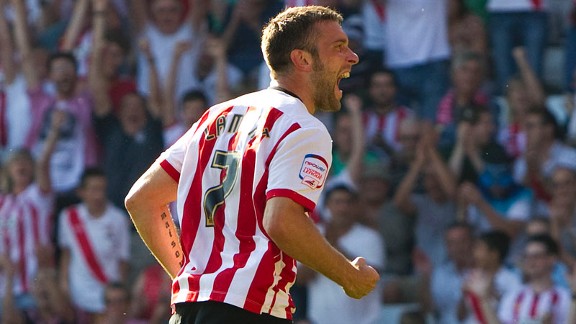 GettyImagesCan Southampton make it three wins in a row when the host Swansea?
Apparently (I haven't checked) it is an act of treason to hurt or kill a swan in this country. When, as Saints are on Sunday, your team take on the football club that carries that nickname, it almost feels like beating them carries the same punishment. "Everyone's second team," with their pretty football, nice manager and inoffensive manner. They even survived the episode featuring the world's most obnoxious ball boy.

Well I'm not buying it. In fact I'm sick of it. What have they ever done for us? In fact I hope we can bring them down to earth on Sunday and do it with some style of our own. Our manager is nice, our football is pretty and our ball boys don't lie on the ball! We should be everyone's second team.

It can't last. Remember the mid-'90s when Newcastle United were the team that everybody liked? Look at them now. Kevin Keegan gets another grey hair with every punt upfield.

This game will be met with lots of people proclaiming that it should be a feat for the eye with the amount of pretty, neat, expansive football on show. But that tends to mean it will flatter to deceive. Last season it was a one-sided 0-0 in Saints favour, but a spectacle it wasn't.

In truth it could be heading that way again. Saints' defensive record is impressive (surely Messr Pochettino and Dejan Lovren are in line for manager and player of the month for September) and Swansea look more solid on the road, even shutting out Valencia in the Mestalla.

Saints have every reason to be confident, though, and three Premier League victories on the bounce is firmly within their grasp. Despite their Europa heroics, the Swans have been inconsistent in the Premier League and certainly have vulnerabilities.

The likes of Wayne Routledge and Nathan Dyer don't hold too much fear for a consistent Saints back four, but Wilfried Bony and, of course, Michu certainly will. In rare moments of criticism, some have suggested that Swansea might be a one-man team. I wouldn't go that far, but it is certain that keeping the Spaniard quiet can only be a good thing.

Like Saints, Swansea like to build from the back and play in their own half, which could be an advantage to the home side if they press with the vigour that they have in the previous few encounters. Forcing errors has been a fruitful pursuit for Saints so far this season, and the Swans look vulnerable to that. Just see Jonjo Shelvey's Jekyll and Hyde performance against his former club, Liverpool.

So let's hope Saints don't buy into this nice-guy attitude (Michu got away with head-butting a St. Gallen's player's foot in the week) and are all set to commit some treason on Sunday.

Keep the faith.