First defeat is hard to take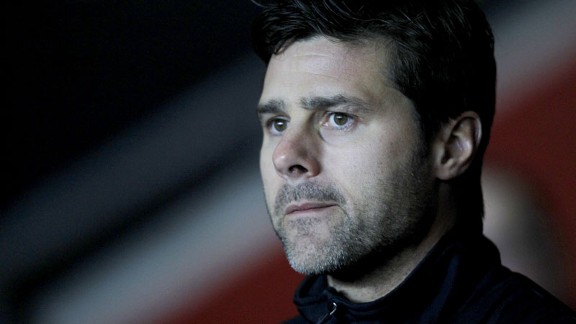 PA PhotosMauricio Pochettino's tactics during the defeat to Norwich were brought into question.
Football is a cruel game. All that promise, all that hope, gone in 90 minutes in Norfolk.

That's it then. May as well write this season off and start planning for next. It's been a total disaster. Three games, four points and a lowly 9th place. It's a poor season by our own drastically ambitious expectations.

That's how it felt at 5 o'clock on Saturday. Now of course it is easier to reflect on a bad day in the life of Southampton Football Club. Perhaps as fans we were victims of our own hype, seemingly thinking that these days we only have to turn up to get the result we wanted.

No one had accounted for a resolute Norwich side who were full value for the three points. Saints were their own worst enemies on the day, playing far too narrow and with a severe lack of creativity. Nathan Redmond was tormentor in chief for the Canaries as his constant knocking on the Saints door was eventually rewarded, and it was fitting that the young Englishman would settle the tie.

It could have been different of course. Howard Webb waving away the Saints' protests at what was the clearest penalty you will see all season. Bradley Johnson, two hands in the air, palming the ball away from a Saints shot in a manner John Ruddy would have been proud of. Webb was just metres away and had the perfect view. I think everyone at Saints would love to hear his explanation for that one?! To be fair to him though, he went down the 'two wrongs certainly make a right' route, later denying Norwich a spot kick despite Jose Fonte's unsubtle hauling down a forward through on goal. The defender can be thankful he got away with the foul, and avoided his marching orders.

It can't be avoided though that had Webb given the early Saints penalty the whole game could have been completely different. That is not to say Saints deserved anything from the game, they didn't, but different tactical decisions would have been made.

Talking of tactical decisions, it was the first time Pochettino faced some criticism of his from the fans. Saints lacked their usual high pressing style, and by leaving out Clyne and Shaw there was no natural width and attacking runs on the flanks. Oddly, the one player who looked like making something happen for Saints was captain Adam Lallana, and the Argentine hauled him off.

It was a bad day all round, with Victor Wanyama looking a shadow of the player in the opening two games, and nobody looked like they could find a pass. Norwich on the other hand were resourceful and strong at the back meaning that while Saints struggled to break them down at 0-0, it was never going to happen at 1-0.

It is, of course, not the end of the world and Saints will have to accept that there will be defeats to endure, but I don't think it is too much to ask that the players show a little more application than they did yesterday.

The hype surrounding our team is all well and good, but if you are going to talk the talk, you also have to walk the walk.

Keep the faith.