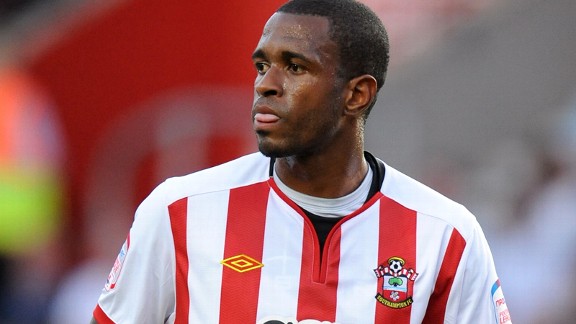 APGuly do Prado scored a nine-minute hat-trick for Southampton.
Saints had spent the previous day in the hands of a motivational speaker, they were coached in positive thinking, attitude and overcoming their fears. They walked on fire, snapped arrows with their necks and bonded as a team. What's that I hear you say? 'What a load of mumbo jumbo?', well quite. I would usually be of the same mindset, but then something unthinkable happened.

Fresh from their inspirational gee-up Saints took part in their second pre-season friendly against Catalonia's oldest club and thumped them 0-8 (eight). Alright, it wasn't Barcelona or even Espanyol it was fourth tier club Palamos CF but Saints were rampant nonetheless.

Saints first half team (Pochettino made nine changes at half time) got the ball rolling early on, Adam Lallana opening the scoring before Jason Puncheon soon made it two. Morgan Schniederlin hit the third in the 36th minute and it was clear that this was likely to be all one way traffic.

Jay Rodriguez continued his fine form from the first friendly by opening the scoring in the second half from the spot, before, what can only be described as 'unexpected' happened. Guly do Prado, seemingly tired of being doubted for the past 12 months decided enough was enough and slotted home a nine minute hat-trick. The fans, good to their word (a year-long goal drought has prompted the threat of 'on the pitch if Guly scores') invaded the Palamos turf and the Brazilian, in true nonchalant style barely broke sweat.

Luke Shaw rounded off the night's goals, his first since last pre-season and somewhere in his secret mountainous lair an evil Spanish motivational genius stroked his cat and gave a wry smile.

The opposition may have been Portsmouth levels of poor, but eight goals, a clean sheet and a second win on the bounce can only be good for confidence, especially for Mr. do Prado who will feel he has something to prove in the coming season.

If this was level one in pre-season tests, Saints immediately move up to level eight on Wednesday when they take on Champions League side Schalke 04 in Austria. There is unlikely to be another goal haul like this one, but it is a chance for the Saints squad to prove again that they can mix it with the best.

Keep the faith.